Getting You OnCourt ASAP
OnCourt shipping & delivery depends on your chosen products. If you're buying a court kit, you'll receive the hoop and components as soon as possible, to ensure they are ready to include in your sub-base construction. Court surfaces are prepared and sent after preparation which currently takes 6-8 weeks.
Court Surfaces Delivered Ready for Plug & Play Installation
Court surfaces are shipped in packs ready for simple self installation. Each court comes palletised, with numbered sheets, with a map for reference (Residential orders are curb-side delivery).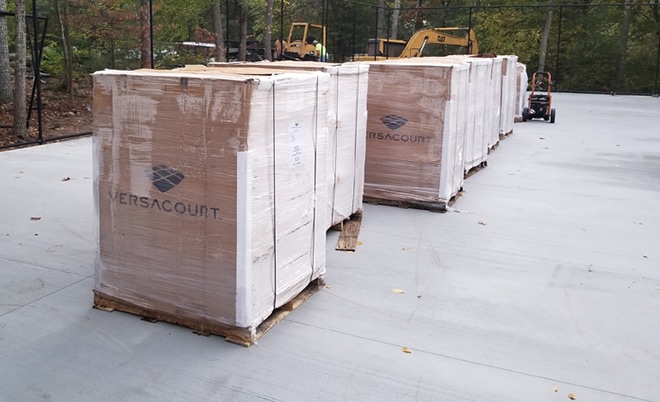 Smooth Delivery Of Your Mega Slam Hoop
When you order at oncourt.online, we deliver your hoop direct-to-curb, which means it comes directly from our warehouse, off the truck and to your curb so you waste no time getting to those free throws. Use our 5-point checklist below to ensure a smooth delivery of your Mega Slam Hoop.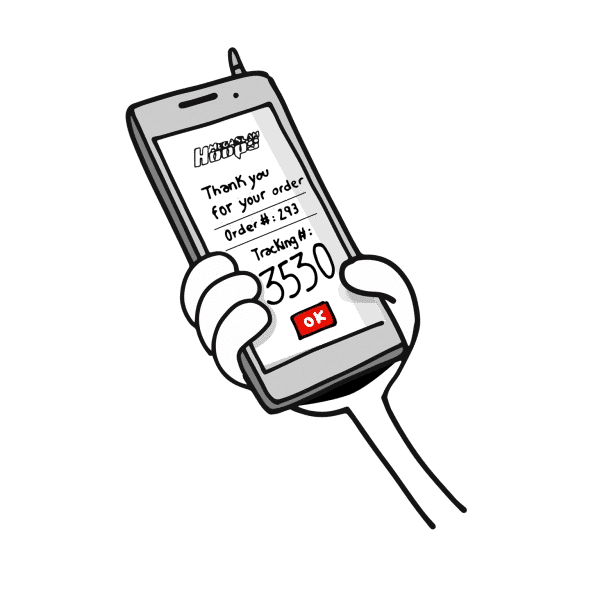 1. Confirm Your Order
Congrats on ordering your new hoop. Now look for an email that has your order details.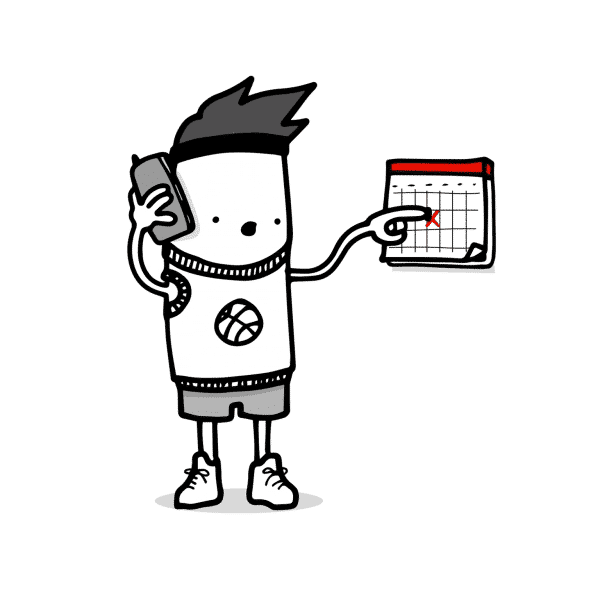 2. Dispatch & Delivery
You will receive confirmation of your order dispatch, this will include the prospective delivery timescale.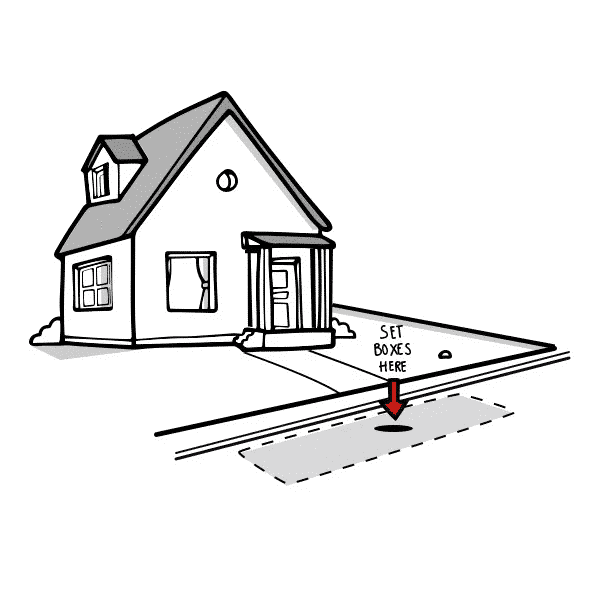 3. Make Room For Your Hoop
Mega Slam basketball systems are big (up to 340 kgs) and the shipping pallet takes up quite a bit of space when delivered (Residential orders are curb-side delivery).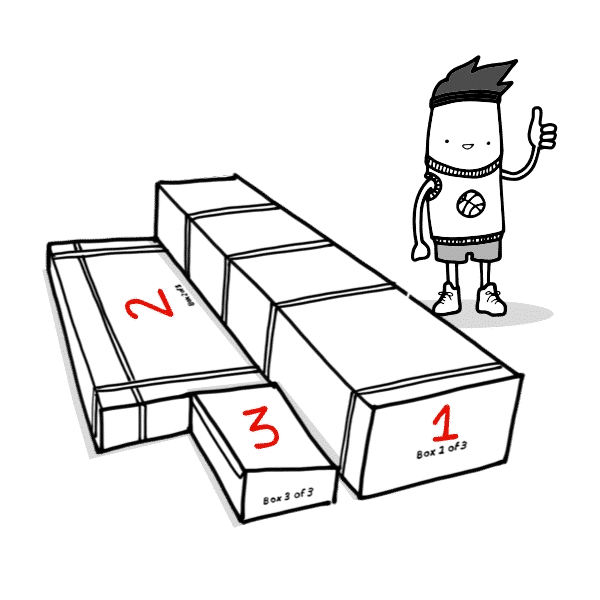 4. Inspect Your Hoop Delivery
Based on the size of your order, make sure the correct number of boxes are strapped to each pallet (every system arrives on one pallet with clearly numbered boxes). It's okay if some of the boxes have dents or are torn. Our systems are rugged and will survive minor damage to the boxes.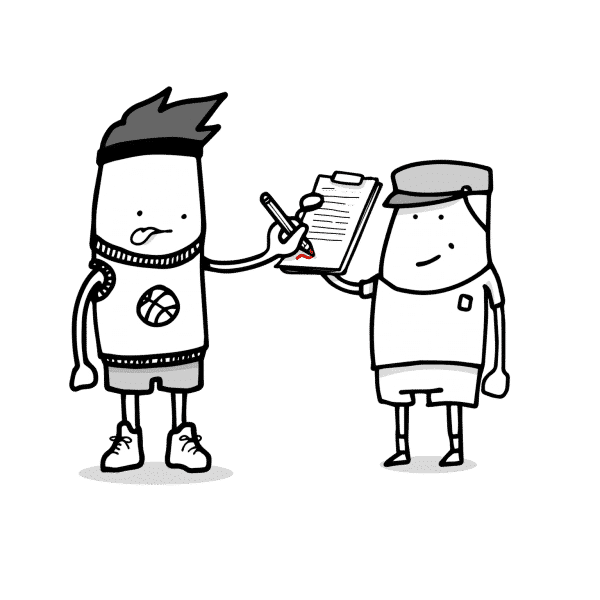 5. Sign To Release Your Delivery
Now, your friendly delivery specialist will ask for a signature to release your basketball system. If there is any visible damage to the boxes (or the system), please document the specific damage on the delivery sheet and take photos before you sign.
If any items have been damaged, accept the delivery and immediately contact us. Include any photos within the email and we will expedite delivery of replacement parts.