PREMIUM Basketball Hoops
The Ultimate Home Basketball Hoops
Premium Basketball Hoops from Mega Slam are the only systems we install at OnCourt. Genuinely heavy-duty, in-ground Mega Slam Hoops range of basketball goals are built to last a lifetime. Height Adjustable basketball hoop and stand, featuring 180° break-away rim for real-feel dunking. Compatible with the Game Light, Court Audio Bracket, Multi-Sport Net System and Net Protect. Add a Mega Slam Hoop to your home basketball court in the 3D Basketball Court Configurator.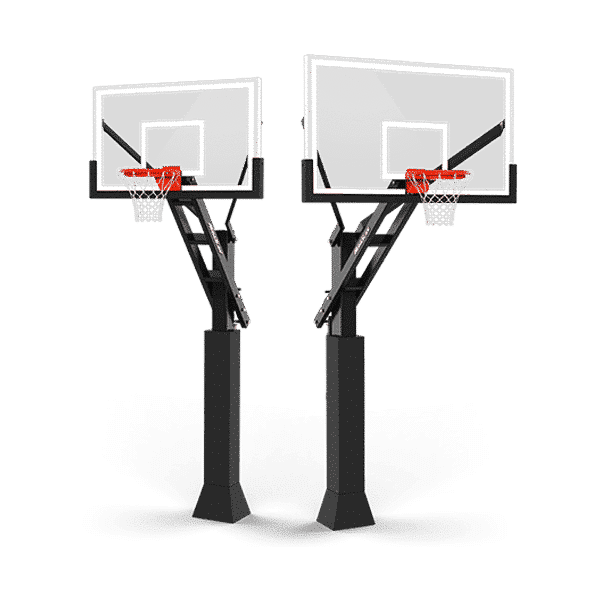 Regulation Tempered Glass Backboard
Regulation ½-inch thick tempered glass backboards provide maximum ball response and unobstructed clear-view. Genuinely heavy-duty backboards covered by Mega Slam's No Break Backboard Protection Plan.
Basketball Hoop Accessories
Max out your Mega Slam with enhanced gameplay, lighting and OnCourt audio.
Dunk Proof 180° Pro Rim® Hoops
The pro-style basketball rim offers break-away action from a full 180°. Directional Flex® Technology allows for slam dunks in all directions. Safer ring with a recessed hideaway basketball net attachment to protect your hands when dunking (Patent pending). The ability to dunk on basketball units for your garden might not seem important, but hanging on the flexed rim is phenomenally swag.
Basketball Hoops FAQ
What makes Mega Slam Hoops the best choice?
Mega Slam Hoops build the highest-quality residential basketball equipment in the world. Incorporating superior materials and advanced engineering techniques to deliver a truly heavy duty product that will stand the test of time. At OnCourt we view Mega Slam Hoops as the best adjustable basketball hoops available and the only hoops we install with our courts.
Mega Slam systems are not cheap and this is with good reason, here's a few things to consider before you buy a cheap basketball hoop.
Which Mega Slam Hoop should I choose?
Choosing the best hoop for all your needs depends on the size of your playing area and your budget. Since all Mega Slam Hoop products are designed to last a lifetime, it's only a matter of regulation sized 72″ backboard or the slightly smaller, and less expensive 60″ model.
Can Mega Slam Hoops be installed indoors?
So long as it's possible to excavate the ground, to install the concrete for the anchor assembly, then it's perfectly possible to install Mega Slam Hoops indoors. If you can't dig and install the recommended ground for the anchor, speak with a structural engineer for a solution. Paul Gudde's basketball gym in Germany installed systems indoors with the help of a structural engineer to ensure safety.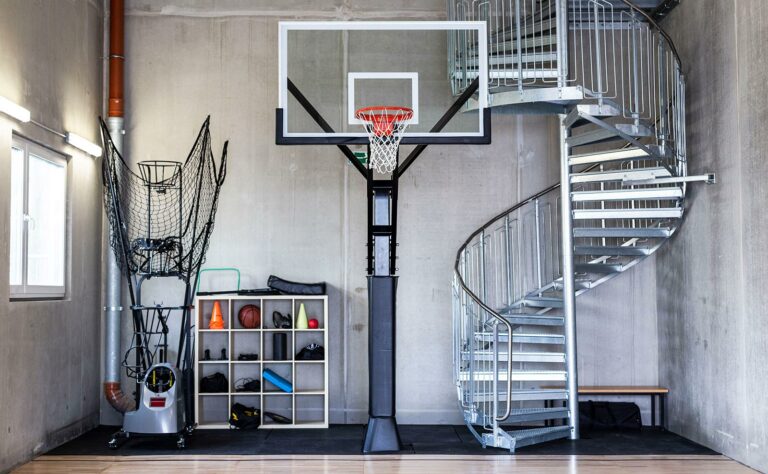 Jamie 'Velocity' Reynolds recently installed a MegaSlam 72 indoors at the Velocity Gym in Birmingham UK.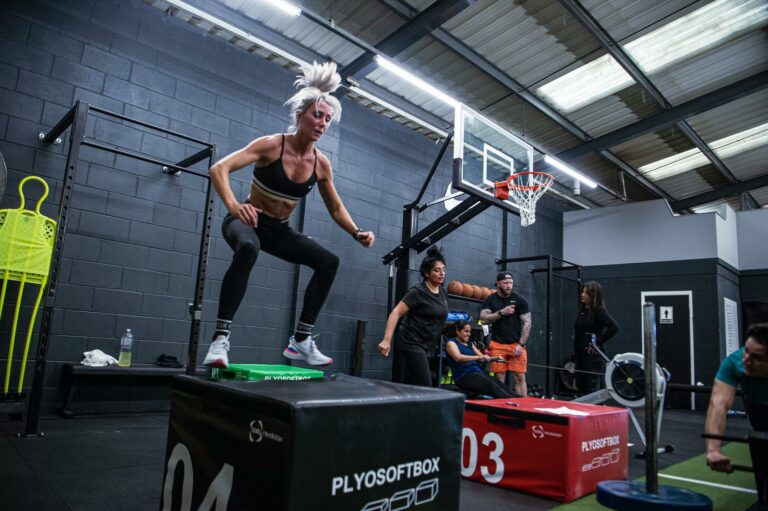 What is the adjustable height range on Mega Slam Hoops?
Mega Slam adjustable basketball systems are made for all ages and skill levels. The height range can be adjusted anywhere from 1.5m to 3.048m. Both systems incorporate a safety pin which when engaged, will prevent the hoops from lowering beyond 2.28m.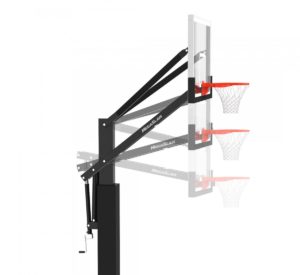 Is DIY installation possible with a Mega Slam Hoop?
You can install your own Mega Slam hoop or find a professional installer to help you. The backboards and basketball systems are heavy, so if you're up for the challenge of installing it yourself, make sure you have some friends along to help you get the job done.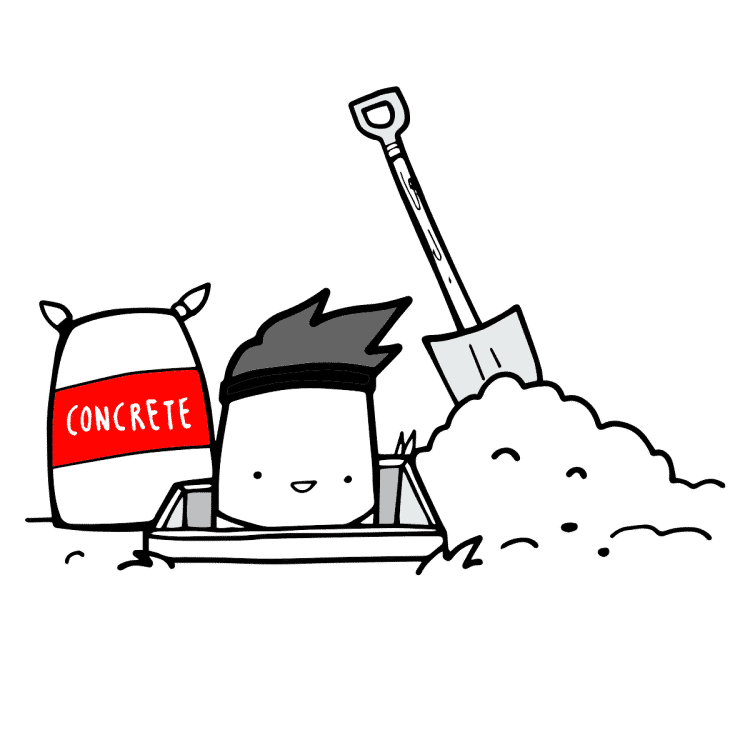 Learn more about installing a Mega Slam Hoop or contact info@oncourt.online to arrange an installation.

How do I maintain my Mega Slam Hoop?
Mega Slam goals are genuinely all weather basketball hoops. It's easy to maintaining your new Mega Slam basketball system:

(1) Keep any organic materials (grass clippings, garbage, etc.) away from the steel pole or base plate to prevent any rust penetrating the powder-coat finish.

(2) Clean the backboard periodically with water or a household glass cleaner and use a soft cotton cloth or paper towels.

(3) If you do see any signs of rust on the system just remove the loose paint, gently sand the area, and apply outdoor enamel gloss paint to the affected area.

How high is a basketball hoop?
Basketball hoop height for professional play is 10 feet or 3.048m.
Choose Your HOOP