From Mini to Massive Multi-Sports
Versacourt Game Outdoor Modular Sports Tiles for basketball, futsal and more, or MUGA Pro Synthetic Sports Turf for football, tennis and hockey. Bring your back garden or business to life with a MUGA installation from OnCourt. Sign up for updates below to be the first to configure a Multi-Sport Court!
Residential Multi-Sports Courts
Residential multi-sports courts are a great investment for families of sports fans. Bring the games home with all your favourite sports on the same court. The OnCourt Multi-Sport Net System, compatible with the mighty Mega Slam Hoops means you can enjoy tennis, badminton volleyball and more, all in one MUGA.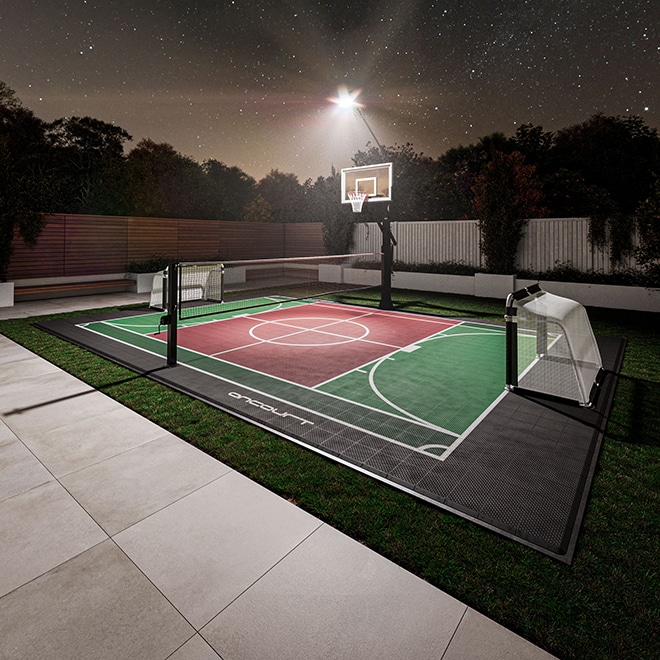 Multi-Sport Court Components
All your favourite sports on the same court with the awesome Multi-Sport Net System, premium foldable goals and height-adjustable Mega Slam Hoops. The rock-solid net system fixture comes with net lengths for every MUGA imaginable.
Sign Up For Multi-Sport Court News
Be the first to hear when our immersive 3D Multi-Sport Court Configurator launches.
"*" indicates required fields