Versacourt Game Outdoor Modular Sports Tiles
£29
Order a sample pack of Versacourt Game Outdoor modular sports tiles. The ultimate outdoor basketball flooring. The cost of your sample will be deducted from your court.
Outdoor Residential Sports Surface Solution
Design your next home court with a Versacourt Game Outdoor surface. Use the 3D court configurator tools or work with our expert team to assist you with a custom court design. When you choose OnCourt, you'll work with our in-house court designers to formulate your dream court.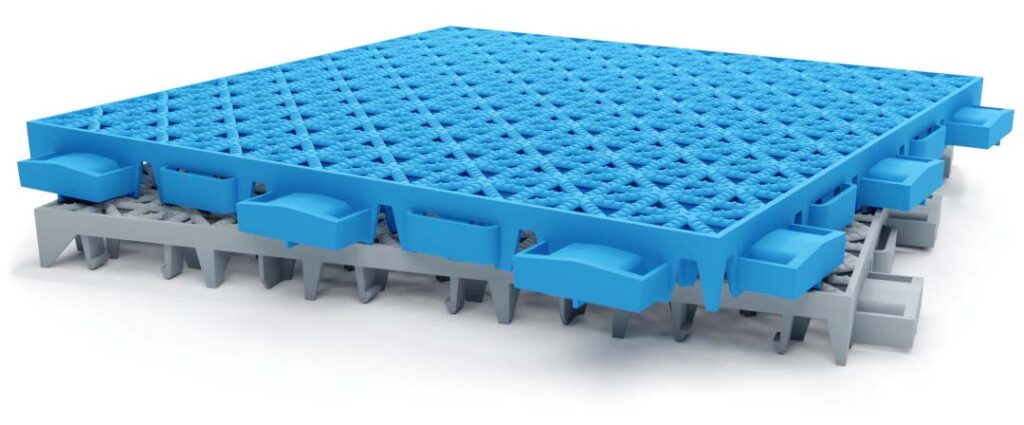 Shock Absorbing
19mm shock attenuation aims to reduce impact stress.
Durable
Versacourt long outlasts the competition on court.
Low Maintenance
Less time fixing and mending, more time playing on court.
Eye Catching
Engaging courts inspire athletes of all ages and abilities.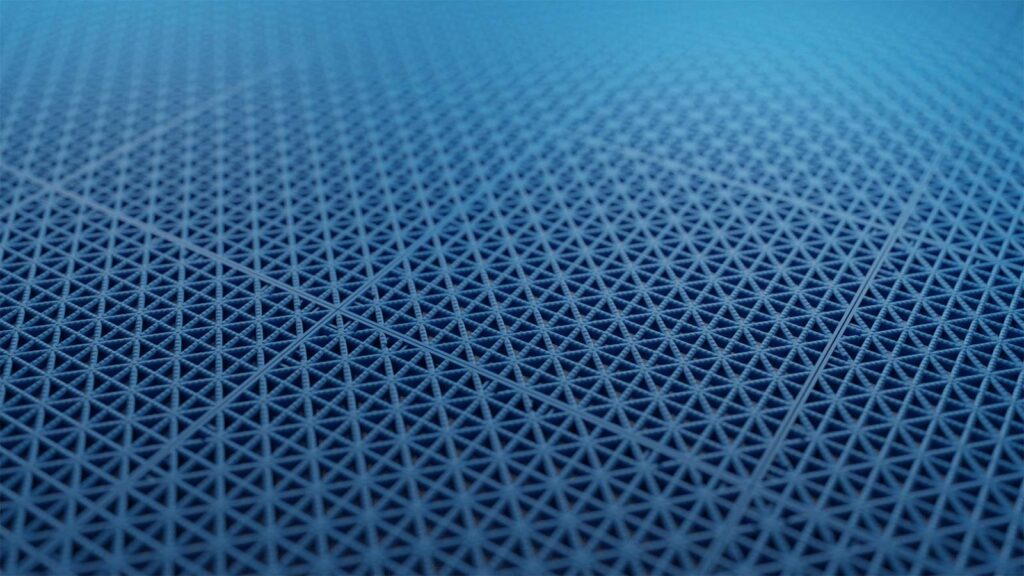 Exceptional Court Surface Uniformity
Versacourt Game Outdoor reverse spring tension interlocking system provides for truly exceptional uniformity across the court surface. Play with greater intensity without the fear of 'blowout' and tile shatter from inferior tile systems.
Reinforced Concrete Court Base
Versacourt tiles play best when installed on a precision finished reinforced concrete sub-base. Where ball bounce effects play, such as with basketball or tennis, then the regularity, flatness and hardness of the base is critical.
Asphalt Court Base
We don't generally recommend asphalt, especially for basketball courts. Asphalt is prone to erosion issues and attack from mother nature, creating fissures and cracks. For those on a limited budget, asphalt can be a good solution, but be aware that it will cost more in maintenance and will need re-laying long before a concrete base.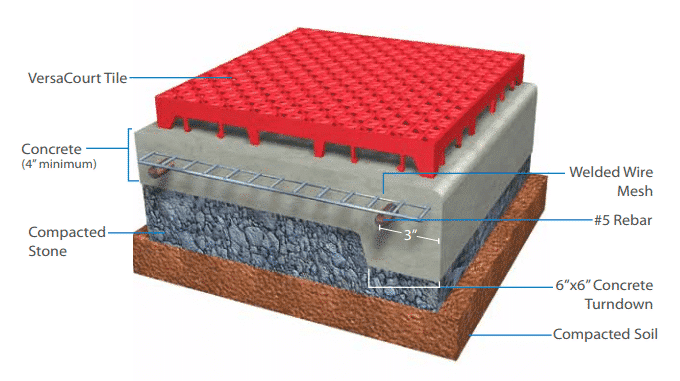 HOW TO BUILD A BASKETBALL COURT SUB-BASE
Versacourt Tiles For Event Courts
Versacourt Game Outdoor is perfect for temporary event installations. Here's an event where we used the Versacourt system, with Gareth Southgate 'OnCourt' at St George's Park during Euro 2020 (2021!). The tiles were installed on a temporary low relief stage slap bang in the middle of the hotel reception area. Check out what Mason 'Air' Mount and the squad thought of the modular tiled court.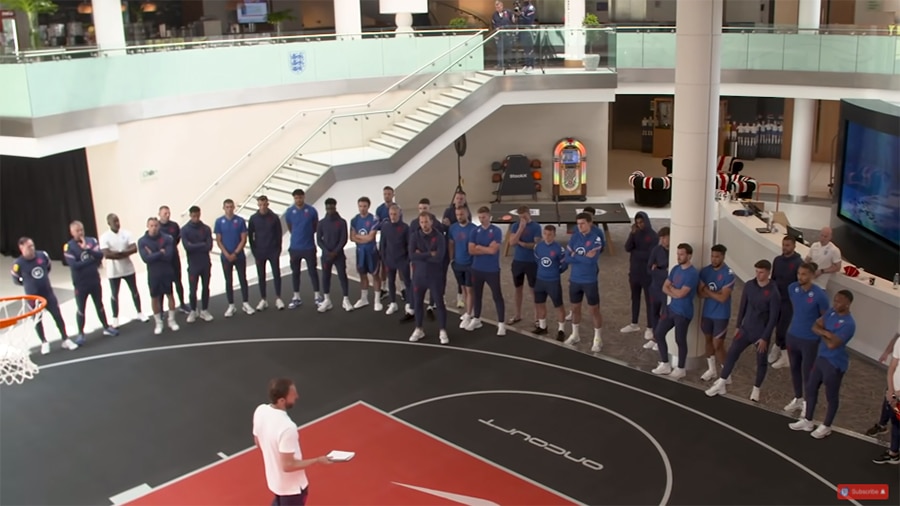 Versacourt Game Outdoor FAQ
What are Versacourt tiles made of?
What sports can be played on Versacourt Game Outdoor?
You can of course play any sport on any modular tiled surface but rugby probably won't be much fun. Tiddly winks and skateboarding are troublesome too! Experiment with your sports and maybe try squashmintonball, which is a favourite with a warehouse team.