Multi-Sport Net System
£1,297 – £2,024
Play all the family's favourite sports on the same court with the OnCourt Multi-Sport net system. Simple and rapid transitions from basketball to net sports with the two piece Game Pole connected to your Mega Slam Hoop.
Multiple Sports – One Court
Badminton fans can raise the pole heights and the Game Poles can be removed altogether for a game of futsal or hockey.
Top quality nets are supplied by Wimbledon net gurus Edwards.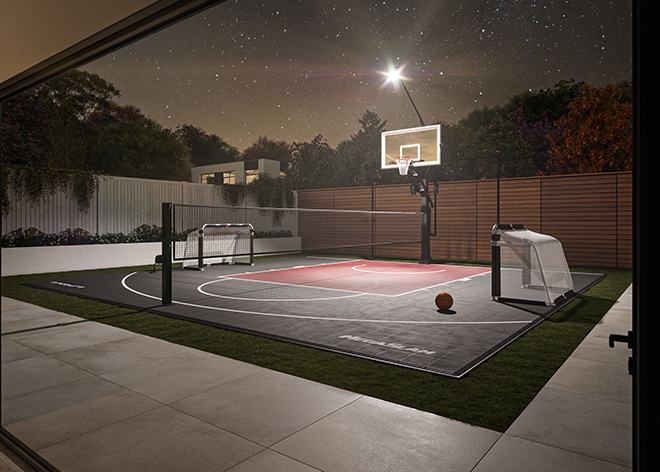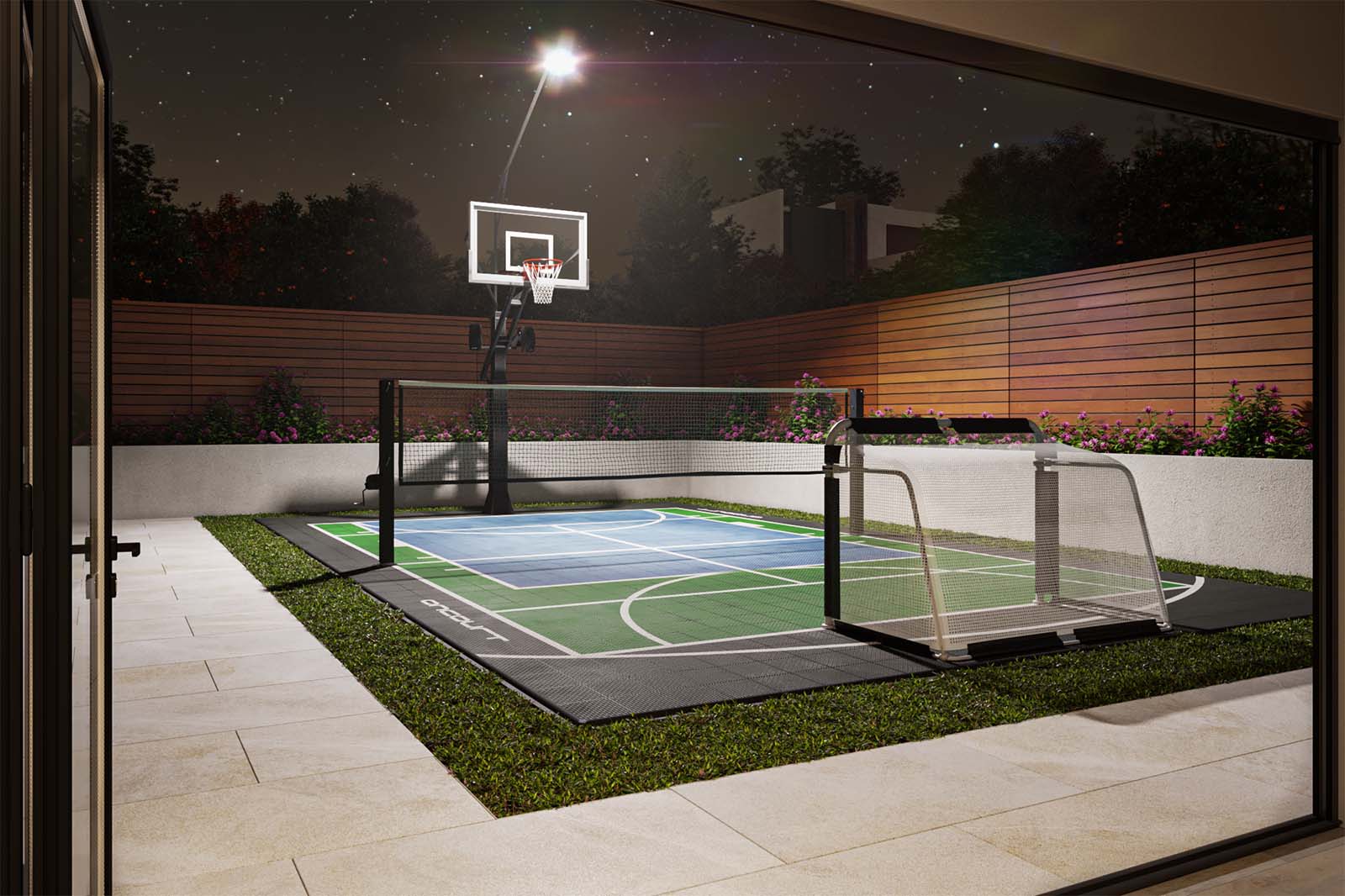 Enquiry
Complete the enquiry form below to get the ball rolling on your enquiry.
"*" indicates required fields