The 'FA Lakers' and Mason 'Nike Air' Mount
The OnCourt team were delighted to work with Nike to install this awesome indoor half court for the England Football Team. The court was installed in the main reception area at the Hilton in St. George's Park National Football Centre for EURO 2020, or 2021 as it turned out. Learn more about OnCourt Commercial Sports Courts.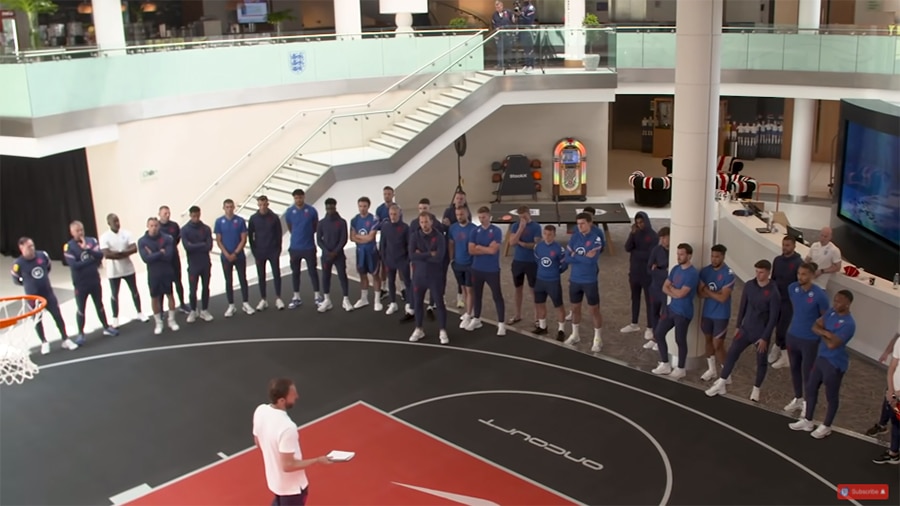 Versacourt Flooring Keeping The Team Safe
The court featured Versacourt flooring, providing vertical flex, reverse spring tension for great side to side support and revolutionary printed game lines. The modular tiled surface aims to ensure the squad's knees and ankle joints are supported whilst playing.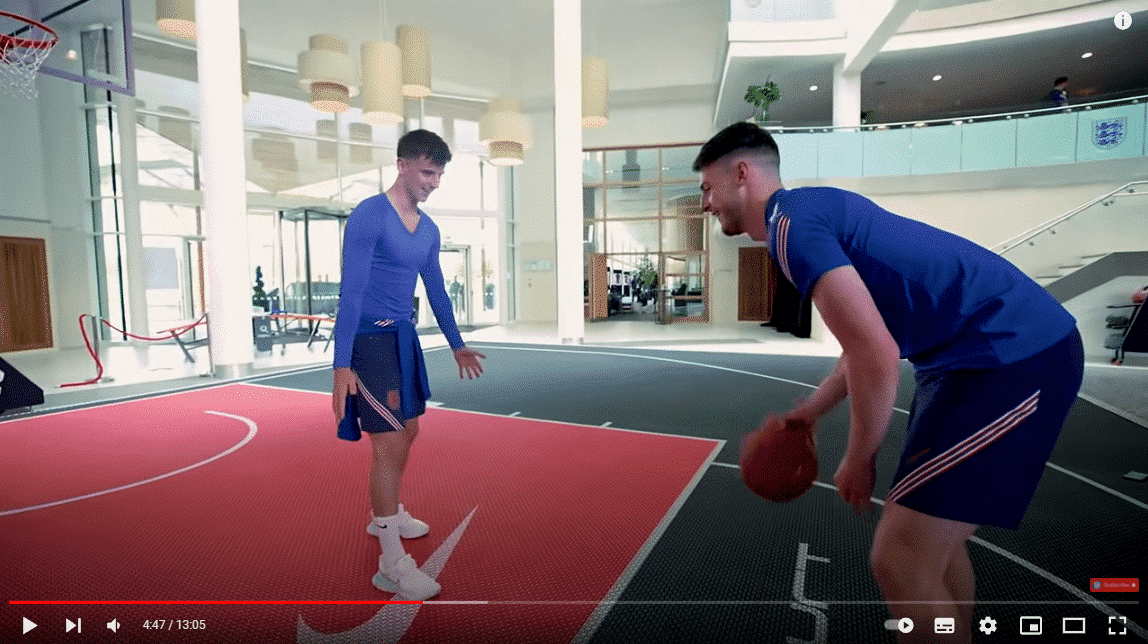 Euro Assist For The Goal
Thanks to Schelde Sports in the Netherlands for the assist in supplying the hoop. When it's not possible to dig a big hole to house a Mega Slam Hoops concrete anchor, we always opt for 3×3 rigs from Schelde.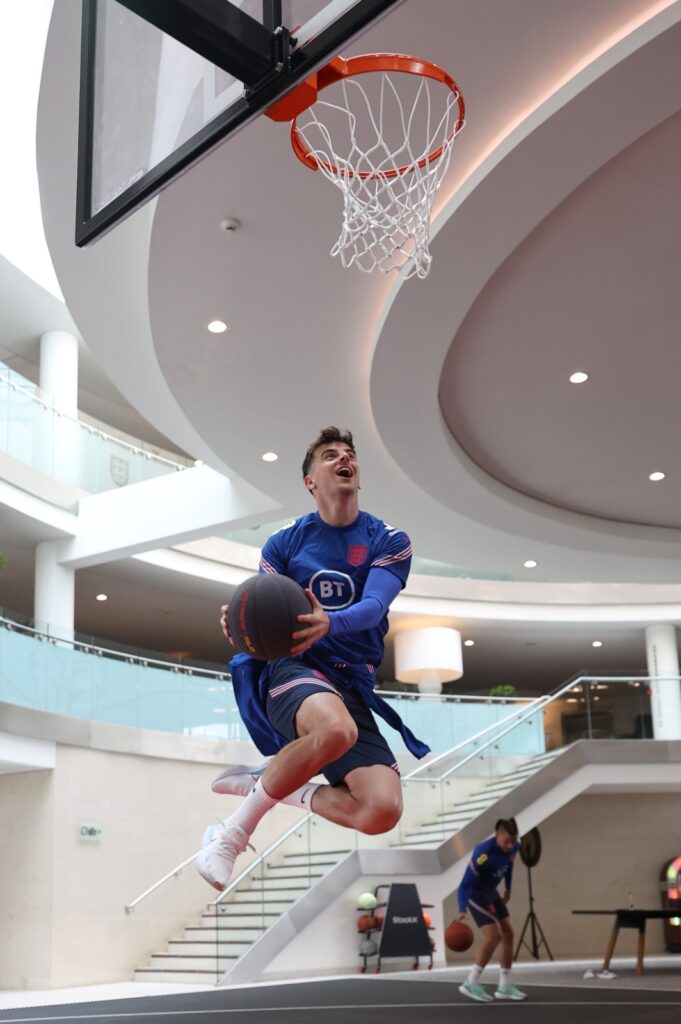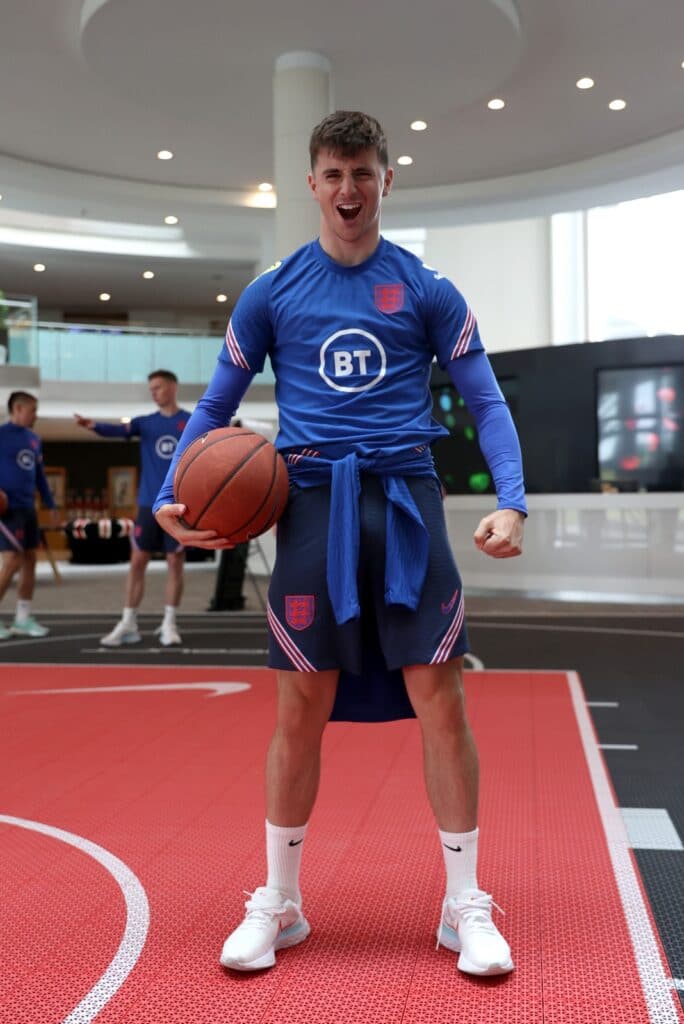 Jamie Velocity Reynolds – Witness the Fitness
Follow Jamie and take a look at the online training academy at 'Talent Aint Enough' for a glimpse into the world of fitness and football at the highest level.
A special mention to Nike Master Trainer, Jamie 'Velocity' Reynolds for joining the dots on this project. We've worked with Jamie on his own basketball court and recently installed a Mega Slam 72 at the Velocity Training Club.