The First Dedicated 3×3 Basketball Facility in the UK
The UK's first dedicated 3×3 Basketball Facility opened its gates at Writtle University College On Saturday 3rd July 2021. The launch show featured games with elite players from the London Warriors, parkour demonstrations from Team Kinetix, talented professional freestylers and music with Radio Chelmsford and DJ Liam Bone.
Colour Creating Dynamic Motion
Each court at Writtle features a regulation line-marked FIBA 3×3 acrylic surface hand-painted and designed by Molly Hawkins. Molly's contribution to the court project highlights the arts and culture relationship to sport in the UK. Molly added "My design concept focuses on how shapes and colour can create dynamic motion. The colours I chose for this piece create a clash in energy that, to me, feels really exciting and powerful. The vibrant themes of the court will, I hope, ignite passion and creativity."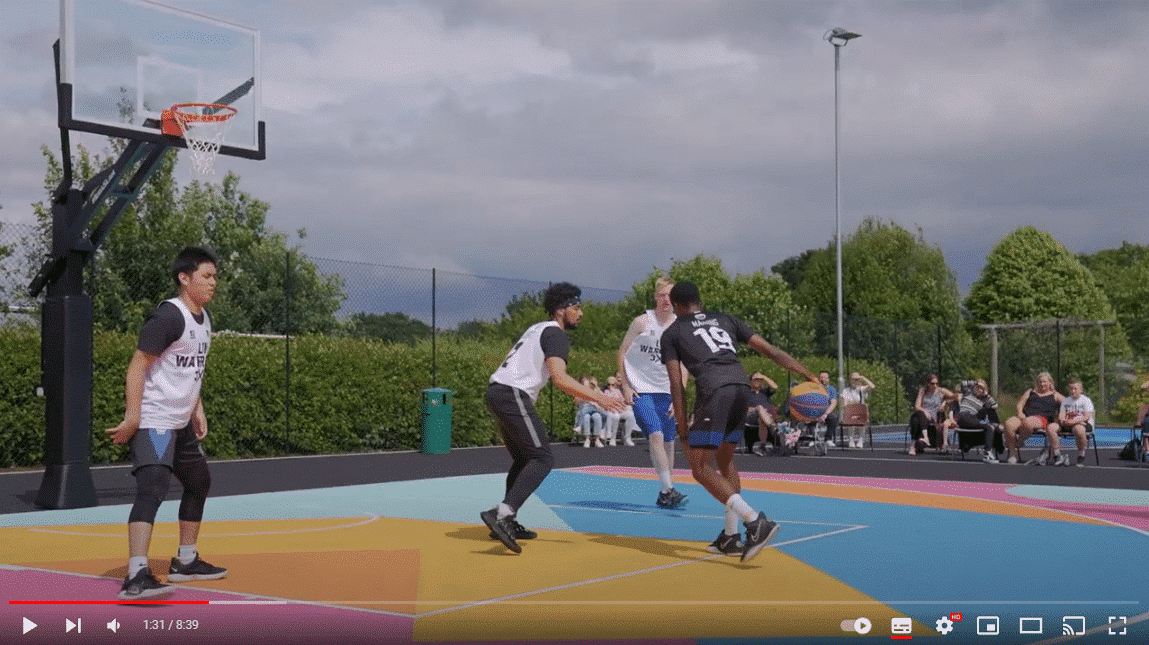 3×3 Basketball For Students, Athletes And The Local Community
Writtle University College offers ten new basketball courts in total, with four training courts on the main campus featuring the mighty Mega Slam 72 Hoops with Game Lights extending play into the night. A further six systems – including the show court – offer a spacious floodlit area for tournaments and events. It is the first institution in the UK to invest in a dedicated 3×3 facility.
WUC's Head of Sport, Dr Greg Deacon, said: "3×3 is basketball at its most inclusive. These courts are the first of many fantastic projects that will help us to support students, athletes and the local community."
The Olympics have introduced a new 3×3 basketball tournament comprised of eight men's and eight women's teams. The rules of 3×3 basketball vary from standard basketball, as games are played on a half court with only four players in total.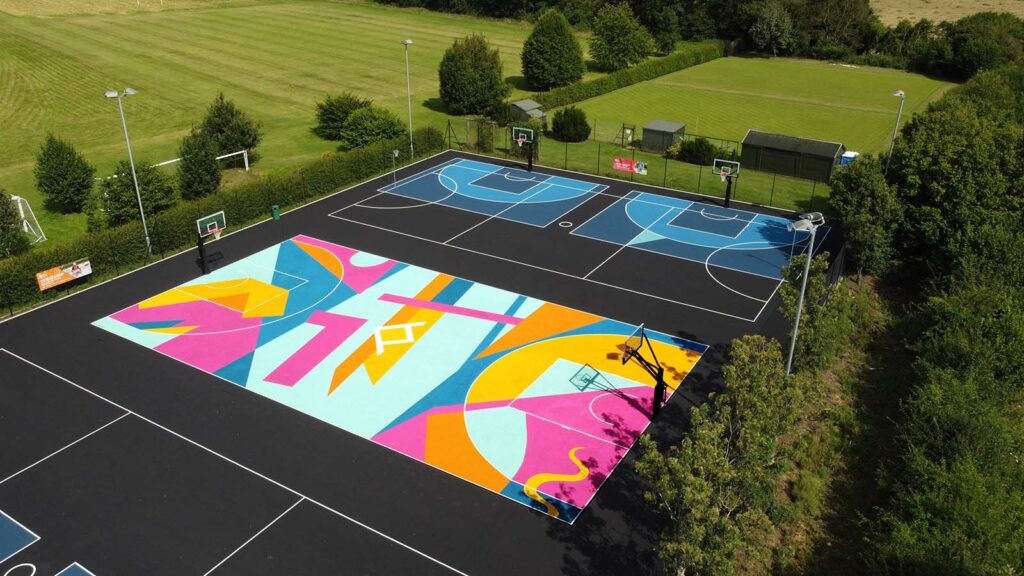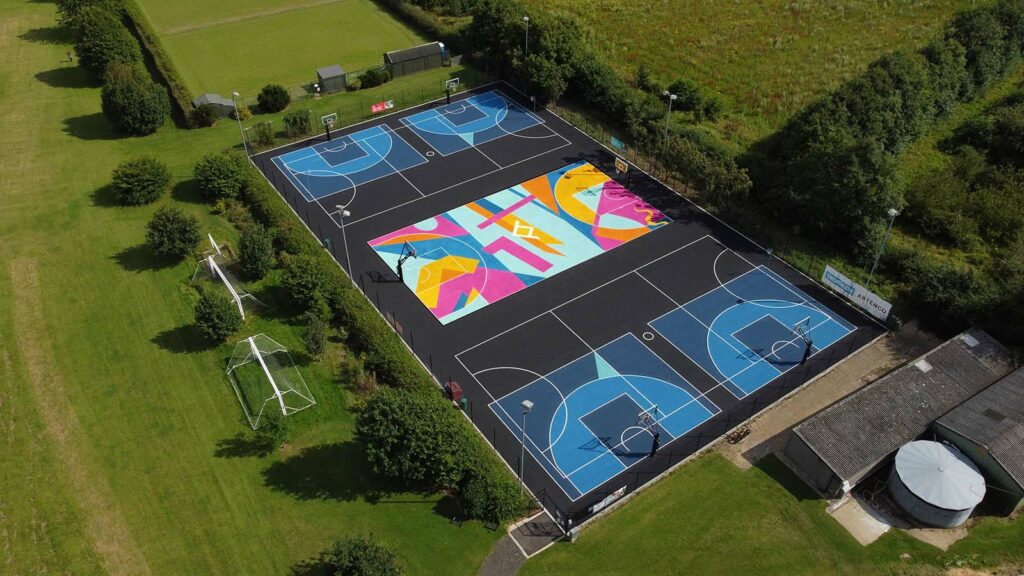 Shop products in this post
OnCourt installed Mega Slam 72 hoop systems on the main courts. Robust outdoor basketball hardware from Mega Slam Hoops.