Mega Slam Hoops
Installation Guides
How To Install A Mega Slam Hoop
Check out the main steps required to install a Mega Slam Hoop. Make sure you're aware of every step involved when installing your system. Correct installation ensures a lifetime of fun. Follow the links to download detailed installation instructions for your model.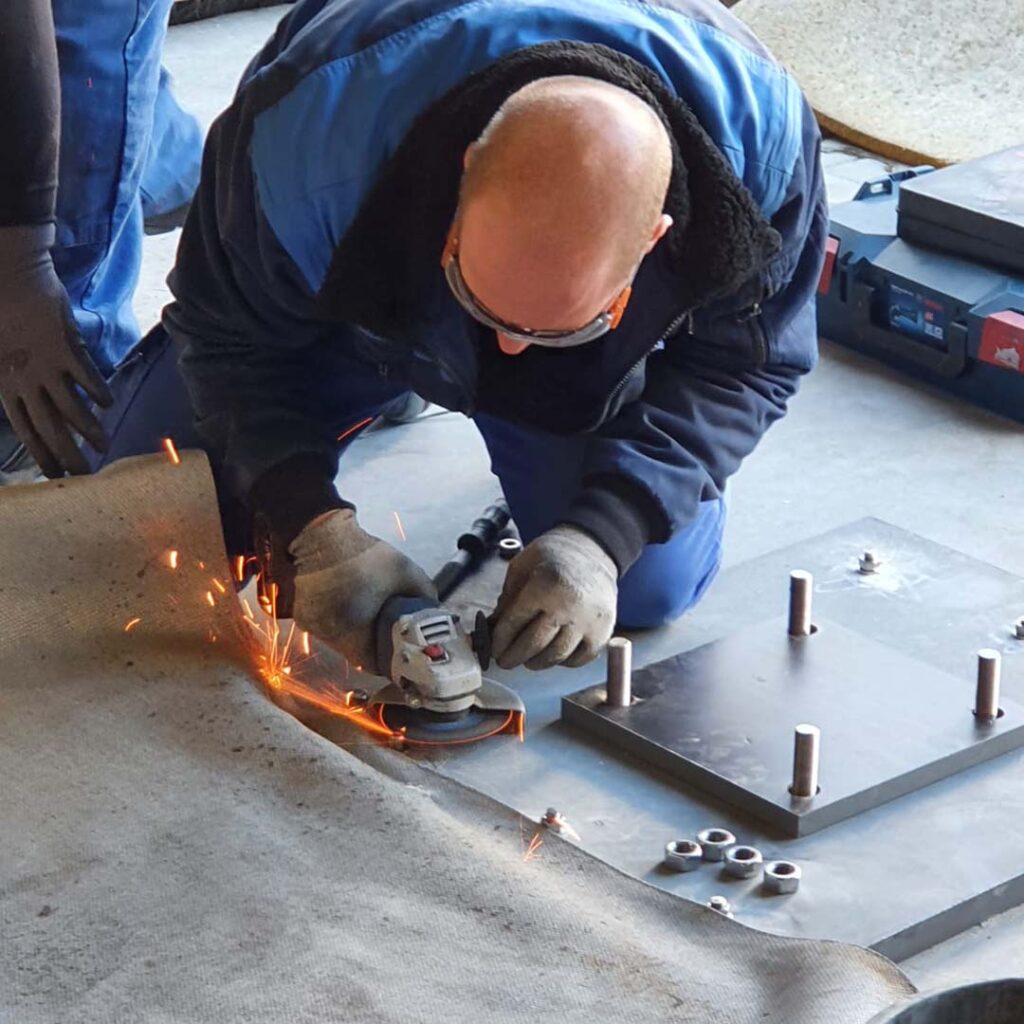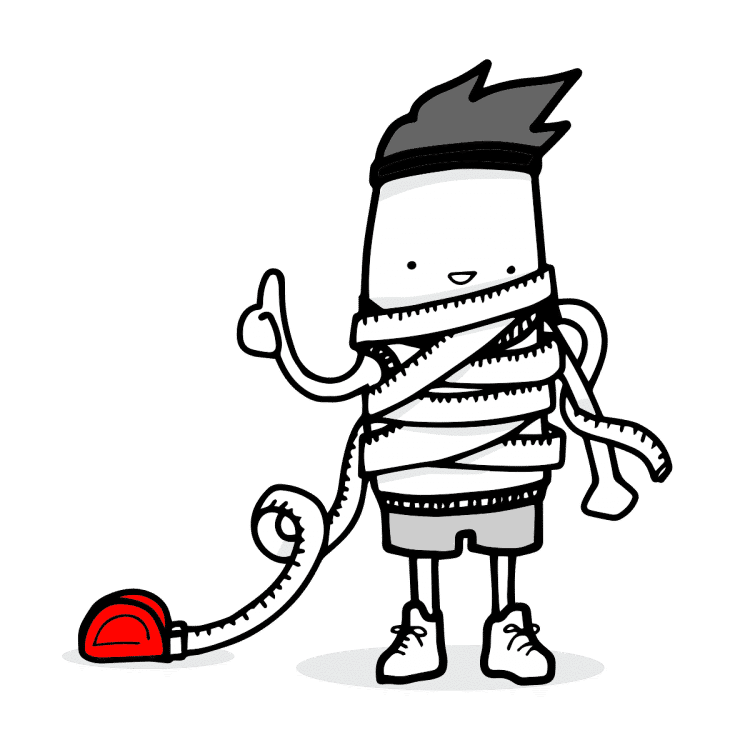 1. Plan & Prep
Pick the perfect spot for your hoop to live. The overhang distance of the Mega Slam 72 is 48″ at regulation 10ft height. The Mega Slam 60 has an overhang of 36″. Note: Hitting a below-ground utility service by accident is no fun. Be sure to check the ground for service routes before and during digging.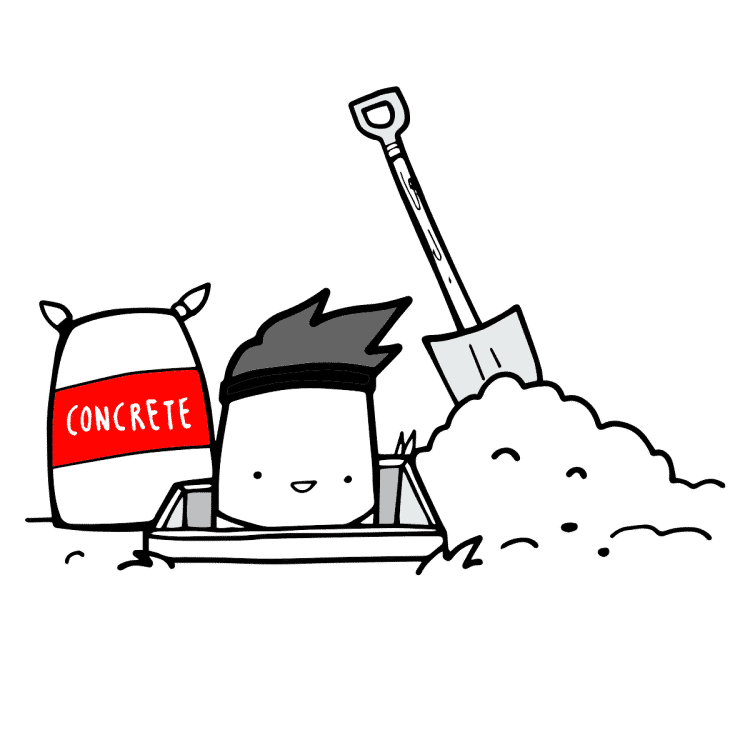 2. Dig & Pour
Dig a 1.25m deep hole and fill it with concrete to build the foundation for your in-ground hoop. It will take a lot of concrete, so be ready. Check your detailed instructions before you start digging.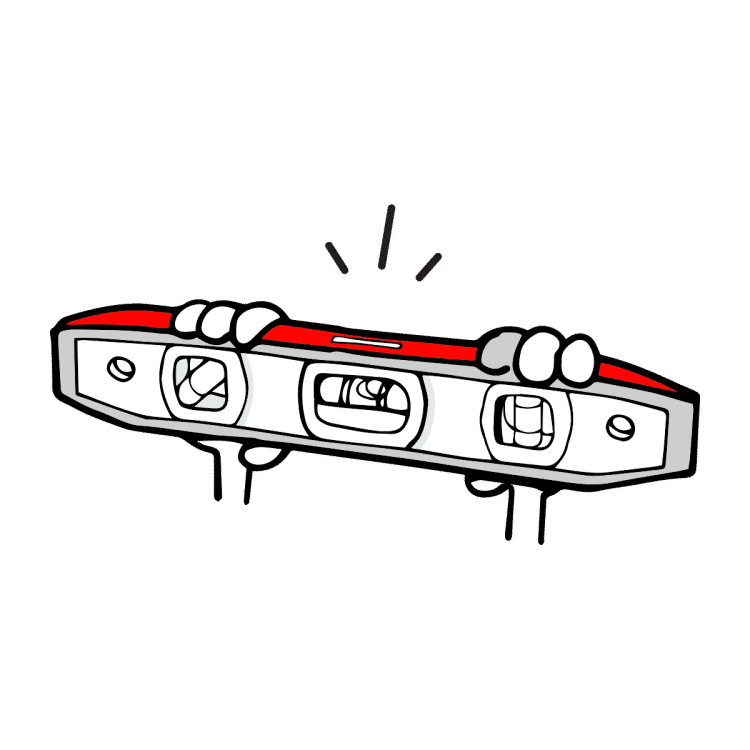 3. Level Your Anchor
After 72 hours of drying concrete, it's time to make sure to level the system. You want a level the system because it will play true. Watch our video on how to level the anchor.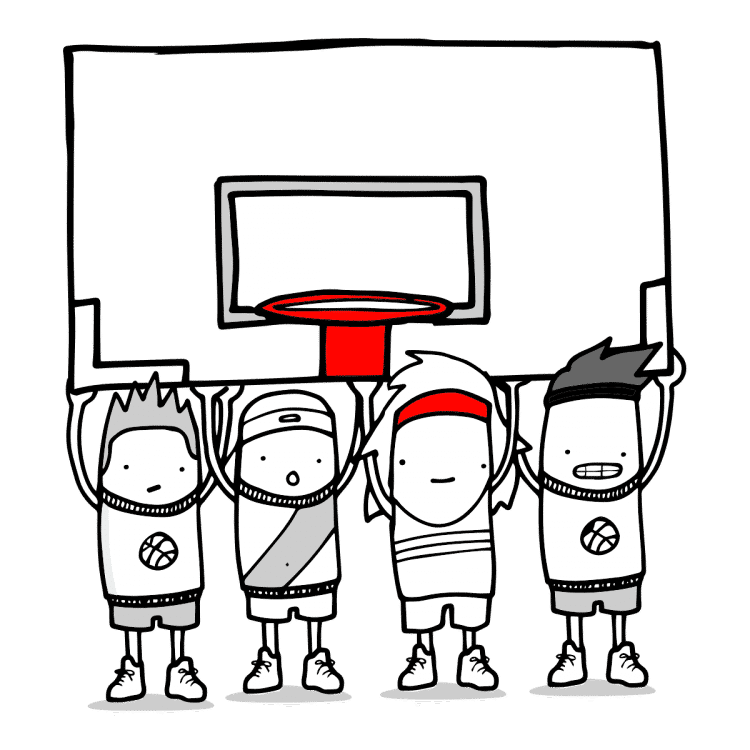 4. Install Your System
If you're planning on installing a Mega Slam Hoop yourself, you'd better call some back-up. The systems are heavy, like really very heavy and require at least 3 strong people to lift a large glass backboard. Each model is a little different, so reference your manual.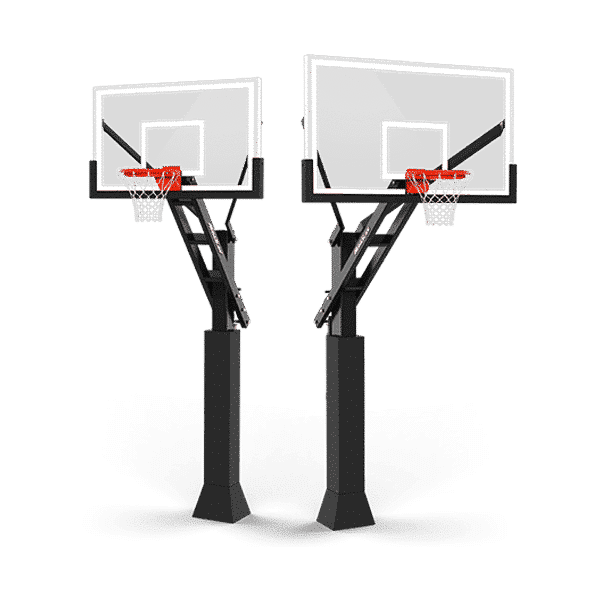 Mega Slam Installation FAQ
How long does it take to install a Mega Slam Hoop?
Whether you're installing it yourself or completing the job professionally, it's a two-stage process.
The first stage involves the installation of the ground anchor assembly. This process can take up to 4 hours to complete, depending on your ground conditions. It's then advised to allow the concrete to cure for a minimum of 72 hours prior to assembling the Mega Slam basketball hoop system.
The second stage of the installation takes approximately 2 hours, to complete the assembly of the Mega Slam Basketball Hoop system and fix it to the ground anchor.
How much does it cost to install a Mega Slam Hoop?
Prices for installing a Mega Slam Hoop will vary depending on a number of factors.

Location, access, ground conditions and spoil removal will each effect the cost.

Should you require a professional to install your Mega Slam Basketball Hoop the Installer Directory lists suitable groundworkers. There is no specific skillset required to install the hoop, but appropriate digging machinery can make the job much easier.
How many people does it take to install a Mega Slam Hoop?
For free-standing, in-ground systems, one (1) to two (2) adults are good for installing the concrete anchor that holds your system. 
Four (4) adults are recommended for installing the basketball system on top of the anchor. The ½-thick (25mm) glass backboards are extremely heavy, and require a lot of strength to lift and fix to the system.
How long should I wait until playing on my new Mega Slam Hoop after installation?
Once your new Mega Slam Hoop is installed according to the detailed installation instructions, it's Game On!
How much clearance behind an in-ground basketball system do I need?
It is optimal to create a full 24 inches of space behind the post of our adjustable in-ground basketball systems to allow use of the height adjustment handle.  
Can Mega Slam Hoops Be Installed Indoors?
If you're in a position to follow the regular Instructions and dig a hole to fill with concrete, then an indoor hoop can be as simple as an outdoor installation. This is rarely the case indoors, where the earth beneath flooring can be a total unknown until the ground is broken.

Giant hoops like the Mega Slam systems can't just be nailed down to the floor. You'll need to consult a qualified engineer to ensure your custom install plan will take the weight of the hoop plus the strain of play. You can see in the image of Paul Gudde's installation the use of a huge plate below the standard anchor plate. There is as they say, more than one way to skin a cat and the same is certainly true of indoor Mega Slam Hoop installations.