7.33 x 9.38 m Compact Outdoor Basketball Key Court
from: €8.200
A little larger than the average driveway but definitely lots more fun, this outdoor basketball key court offers ample room for training drills. Master layups, free throws and central 3 point shots, with space for 2-4 players. For a truly pro feel, the mighty Mega Slam 72 sits well on a court of this size, whilst the more compact 60 inch model is more than enough for most.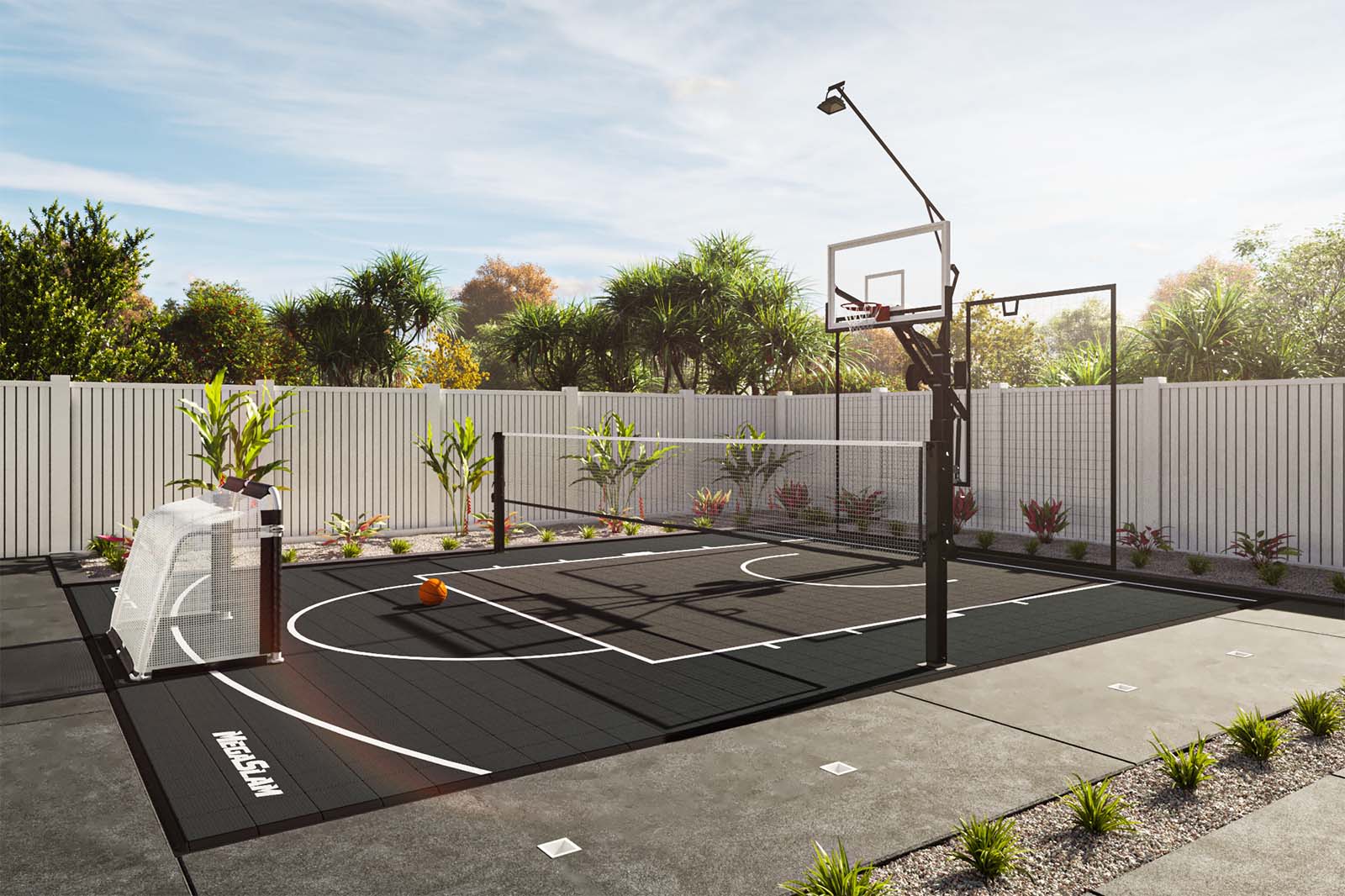 Configure Your Compact Basketball Court
1
Control every aspect of your compact half court in the 3D Basketball Court Configurator. 6 simple steps to create your dream court begin by confirming your court size.
Choose a colour for the key area, main court area and the 'run-off' behind the hoop.
Pick a Mega Slam Hoop before adding leading court components with court lighting, audio and multi-sport upgrades. learn more about how to configure a Basketball Court.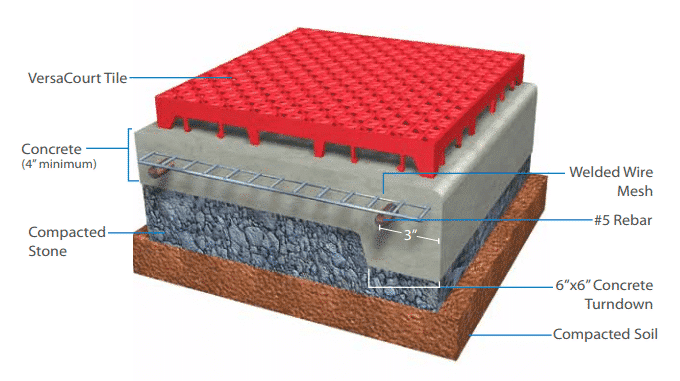 Build The Sub-Base For This Court
2
WARNING Hoop system and component anchor assemblies should be installed during sub-base construction. Configure and order your court to ensure anchor assemblies are available during the sub-base build.
Downloading the technical specifications for this scheme provides you or your preferred contractor with all the information required to complete the precision finished, reinforced concrete sub-base recommended for this court. Learn more about building a basketball court sub-base.
Install Your Surface, Hoop And Court Components
3
This court is simple to install and with the right help, the surface, hoop and any additional components can be installed within a day. Get a few friends on court to assist with the Mega Slam Hoop installation as the systems are genuinely heavy-duty!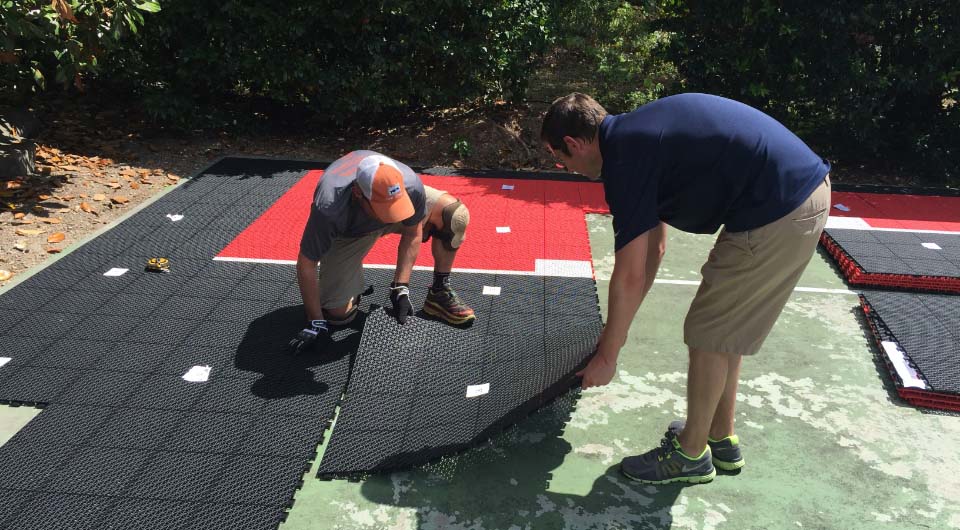 7.33 x 9.38 m Basketball Court FAQ