6.3 x 9.38 m Compact Basketball Court
from: £6,393
Become the king of the charity stripe with a Small Basketball Key Court. Practice free throws with freedom, in your own back garden. Add a Net Protect to save the flowerbeds and a Game Light for illumination. Nothing beats OnCourt beats with the Court Audio Bracket.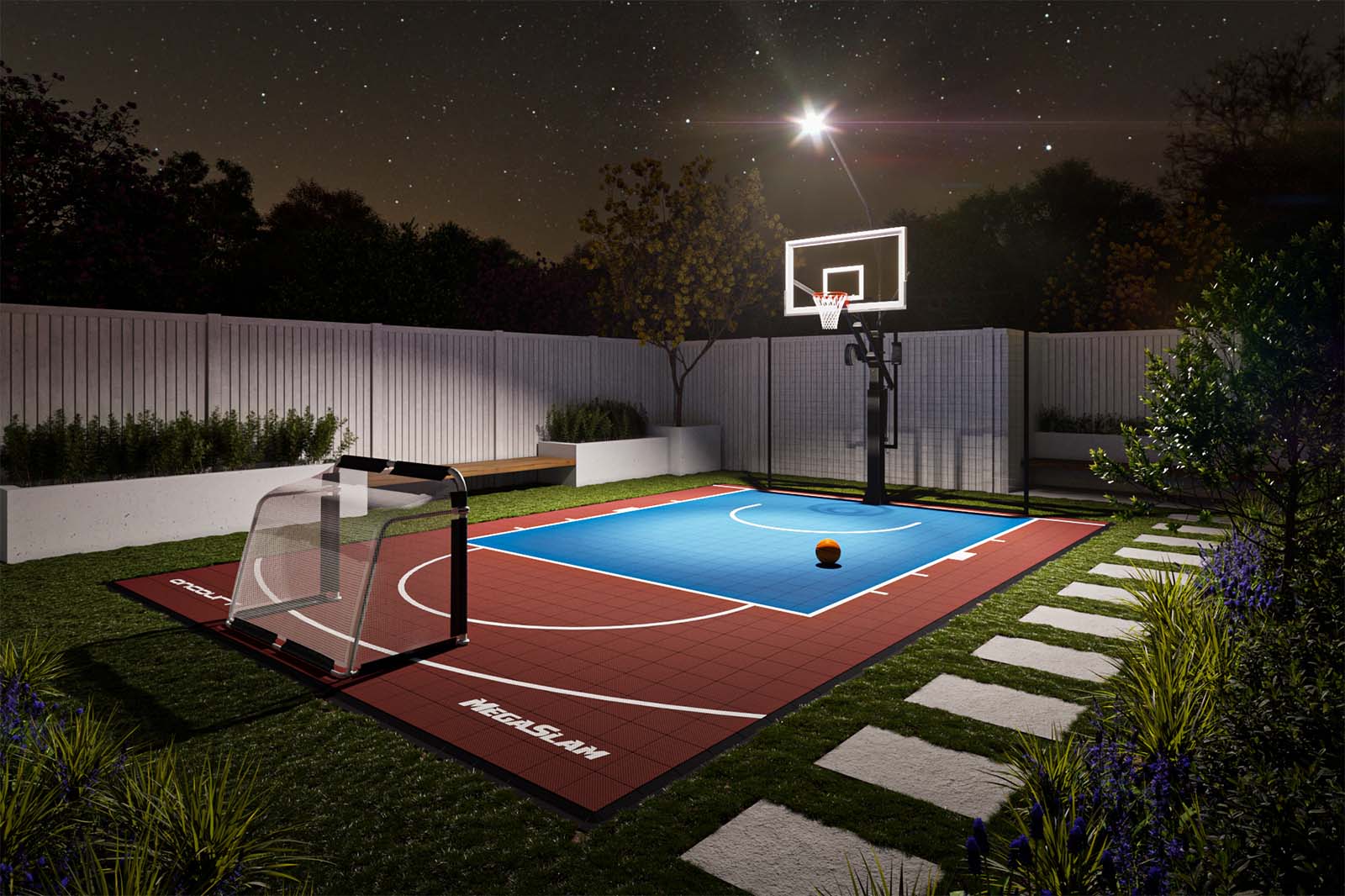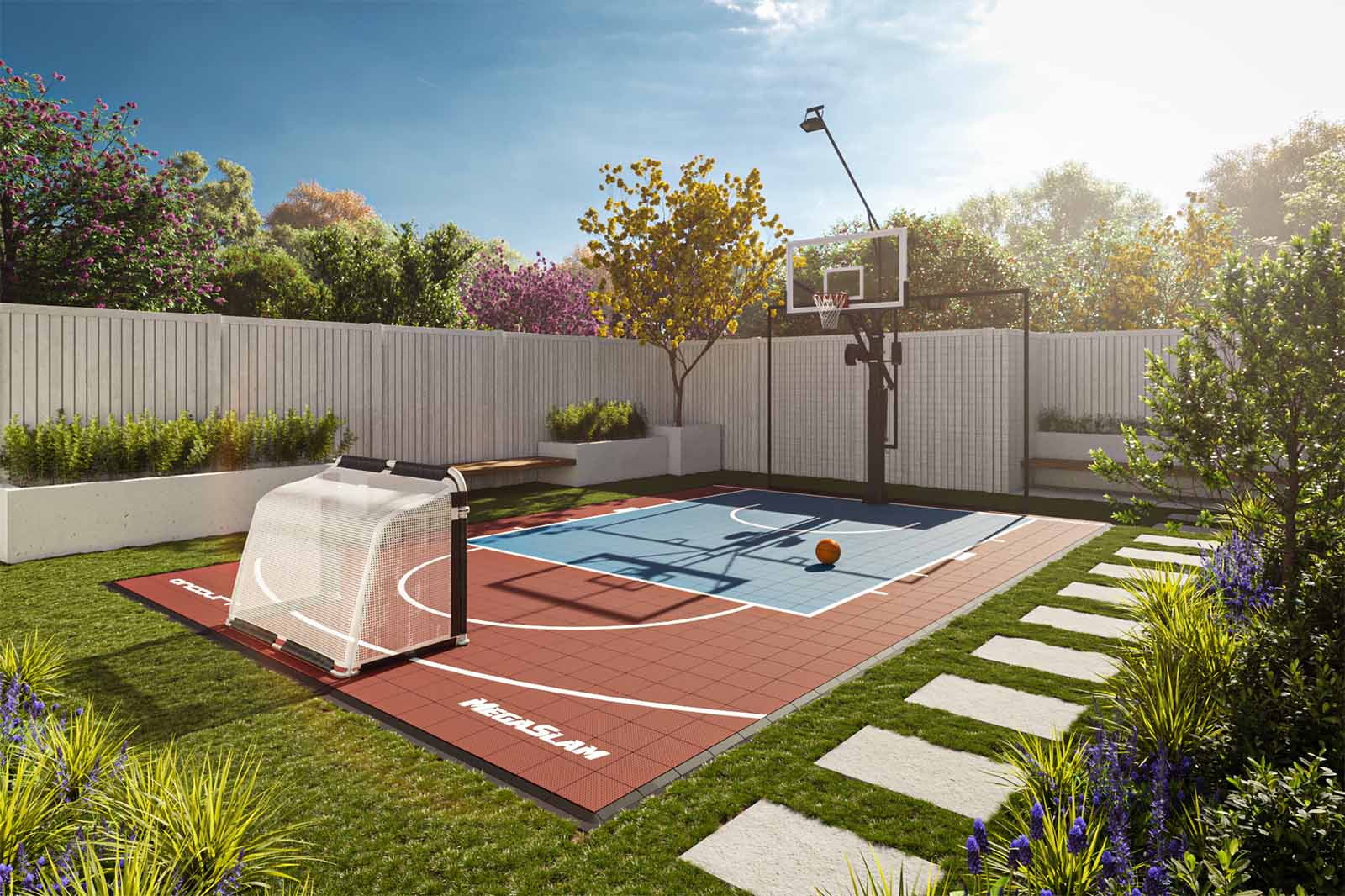 Configure Your Compact Basketball Court
1
Control every aspect of your compact half court in the 3D Basketball Court Configurator. 6 simple steps to create your dream court begin by confirming your court size.
Choose a colour for the key area, main court area and the 'run-off' behind the hoop.
OnCourt recommend the Mega Slam 60 on this compact court. In the configurator you can opt to swap in the mighty Mega Slam 72 model. Add leading court components with court lighting, audio and multi-sport upgrades.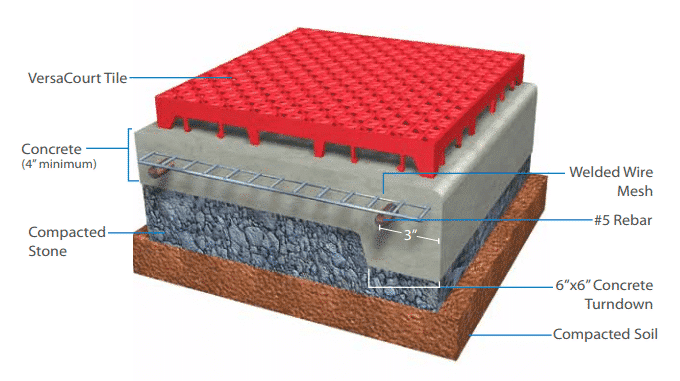 Build The Sub-Base For This Court
2
Downloading the technical specifications for this scheme provides you or your preferred contractor with all the information required to complete the precision finished, reinforced concrete sub-base recommended for this court. Learn more about building a basketball court sub-base.
WARNING Hoop system and component anchor assemblies should be installed during sub-base construction. Configure and order your court to ensure anchor assemblies are available during the sub-base build.
Install The Surface, Hoop And Court Components
3
This court is simple to install and with the right help, the surface, hoop and any additional components can be installed within a day. Get a few friends on court to assist with the Mega Slam Hoop installation as the systems are very heavy.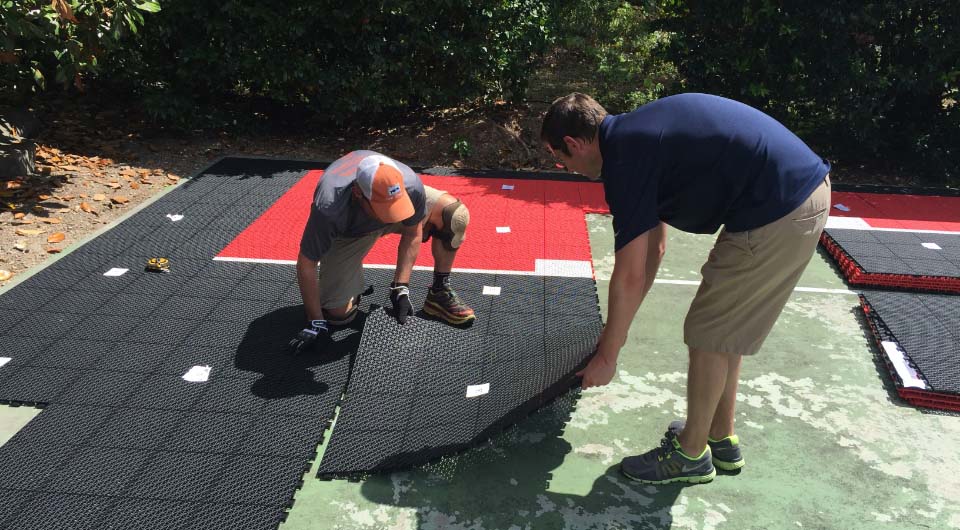 6.3 x 9.38 m Basketball Court FAQ