5.28 x 7.33 m Compact Basketball Court
from: £5,450
Free throws for days in your own backyard with this compact basketball key court. Hone your skills in the safety of home on Versacourt Game Outdoor sports tiles and a dunk-proof Mega Slam 60 hoop. Practice makes perfect on this safe and engaging space, providing a great introduction to the game for aspiring stars. Serious ballers can rain free throws to reign at the foul line.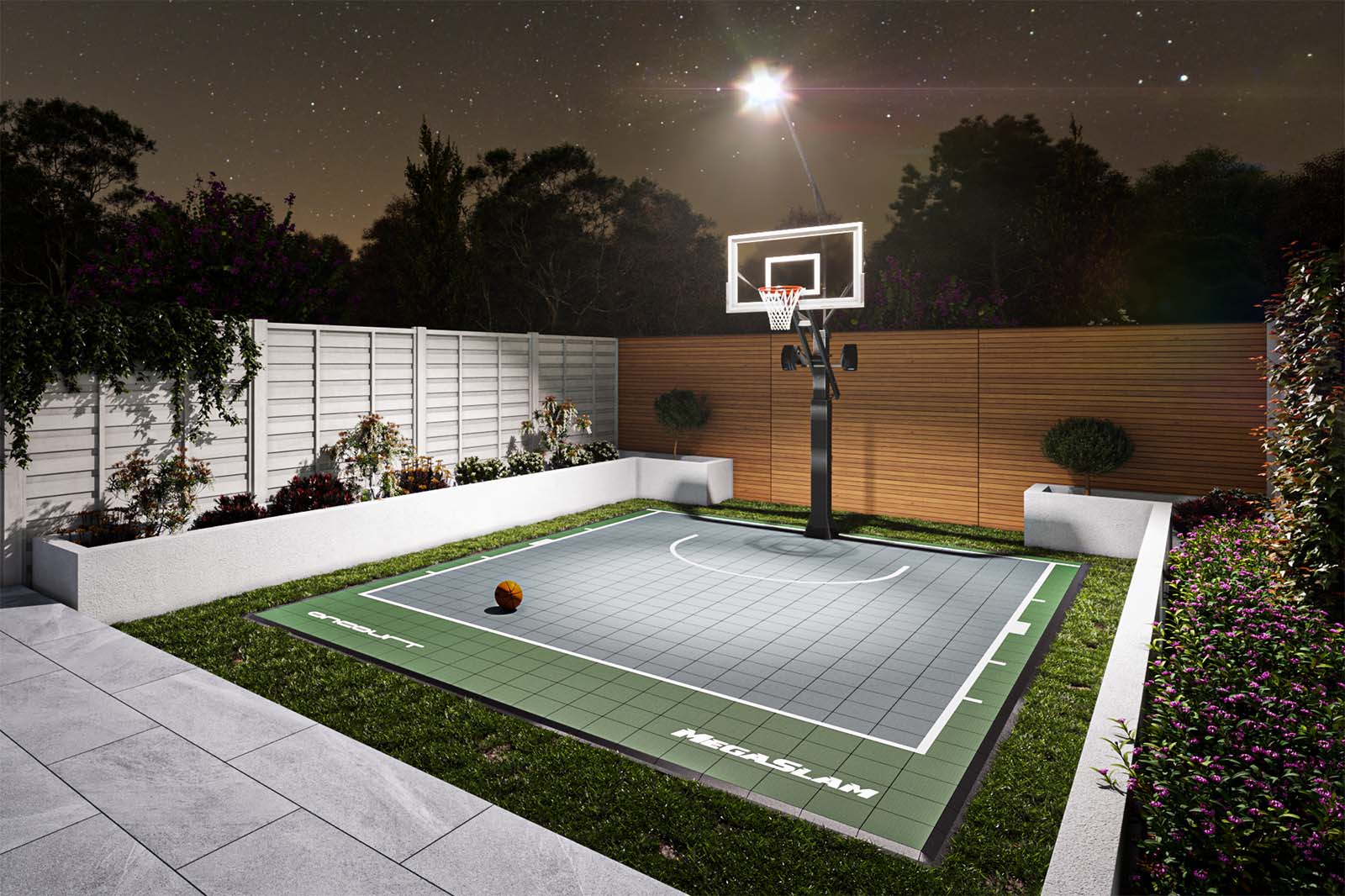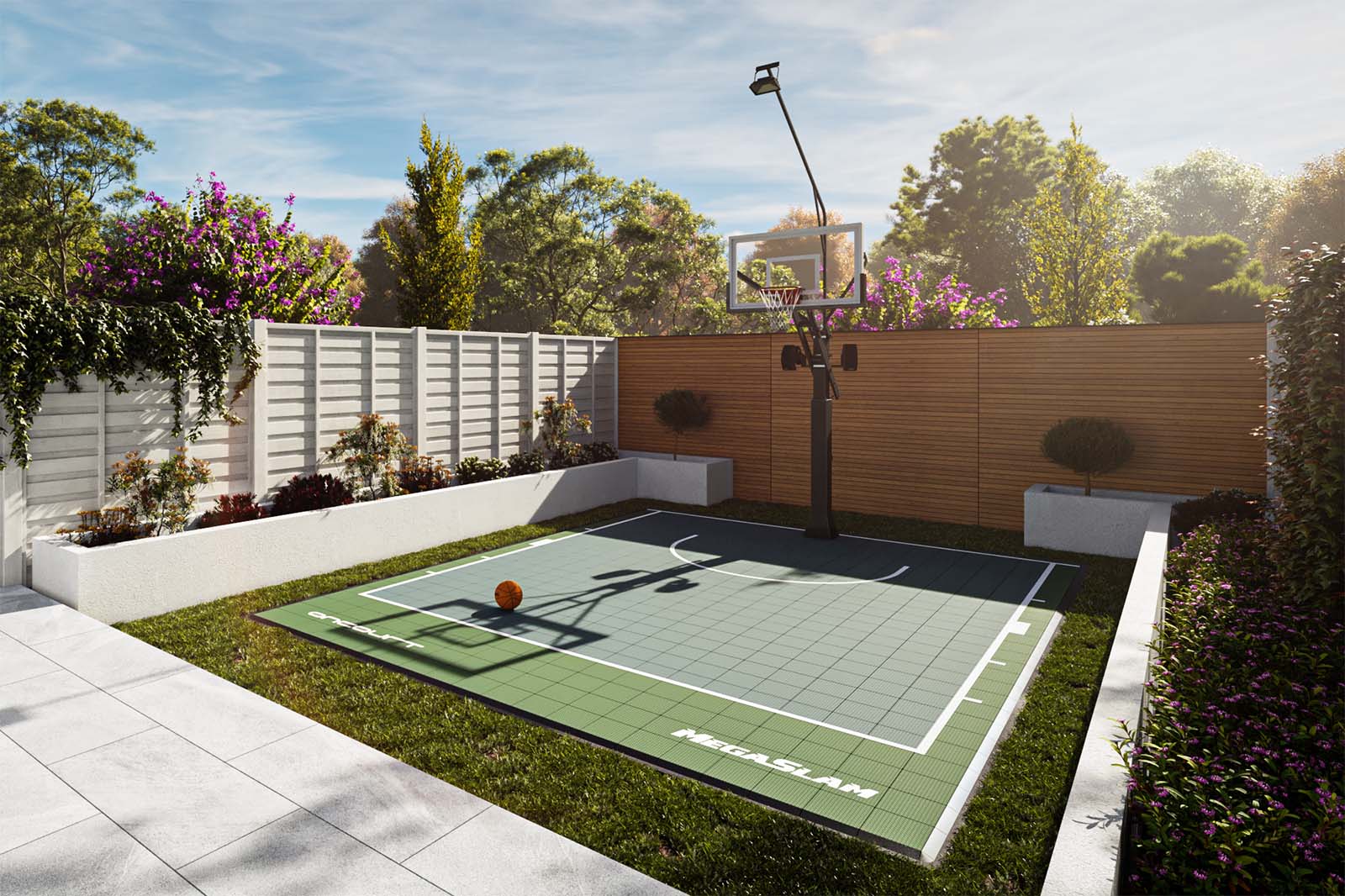 Configure Your Compact Key Court
1
Measuring 5.28 x 7.33m, the entry-level compact basketball court is close in size to the average single driveway. The compact (yet monstrous) Mega Slam 60 is the perfect basketball hoop for serious ballers with limited space.
560 Versacourt Game Outdoor modular sports tiles can be configured in your choice of long-lasting UV-resistant colours.
Add leading court components with court lighting, audio and multi-sport upgrades to extend the use of the space.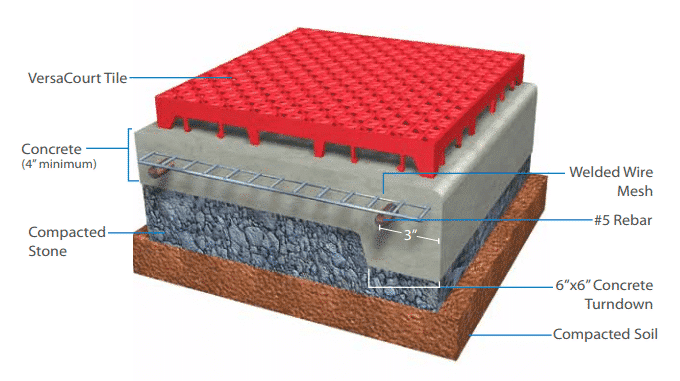 Build The Sub-Base For This Court
2
Downloading the technical specifications for this compact court scheme provides you or your preferred contractor with all the information required to complete the precision finished, reinforced concrete sub-base recommended for this court. Learn more about building a basketball court sub-base.
WARNING Hoop system and component anchor assemblies should be installed during sub-base construction. Configure and order your court to ensure anchor assemblies are available during the sub-base build.
Install Your Surface, Hoop And Court Components
3
This court is simple to install and with the right help, the surface, hoop and any additional components can be installed within a day. Get a few friends on court to assist with the Mega Slam Hoop installation as the systems are very heavy. Learn more about installing Mega Slam Hoops.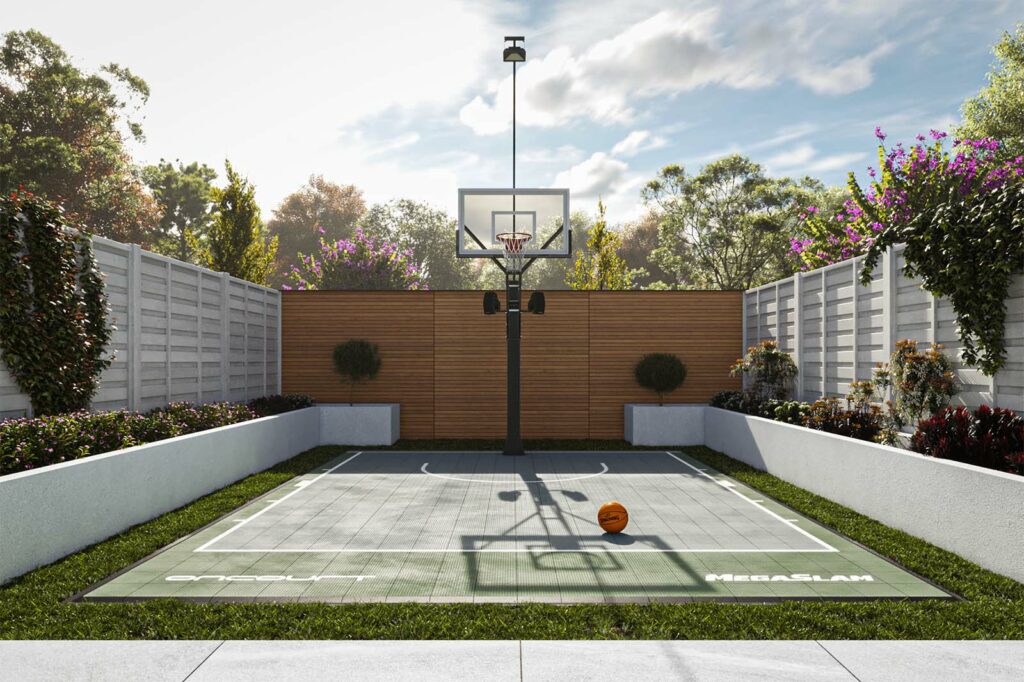 5.28 x 7.33 m Basketball Court FAQ