InstantPadel Mobile Padel Court
What is InstantPadel and why is it different?
Instantpadel is a unique mobile Padel court, equally suitable for indoor and outdoor temporary installation. Modern lightweight yet sturdy components featuring simple click locking systems ensure the court can be fully set-up and ready to play in as little as 4 hours.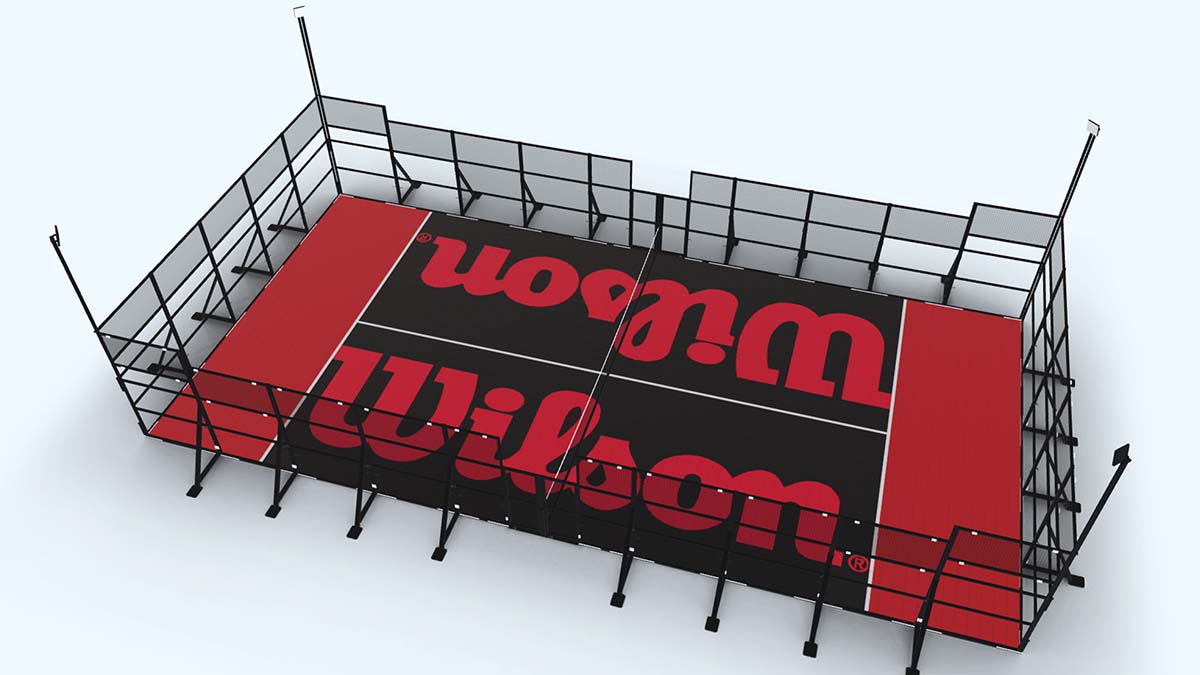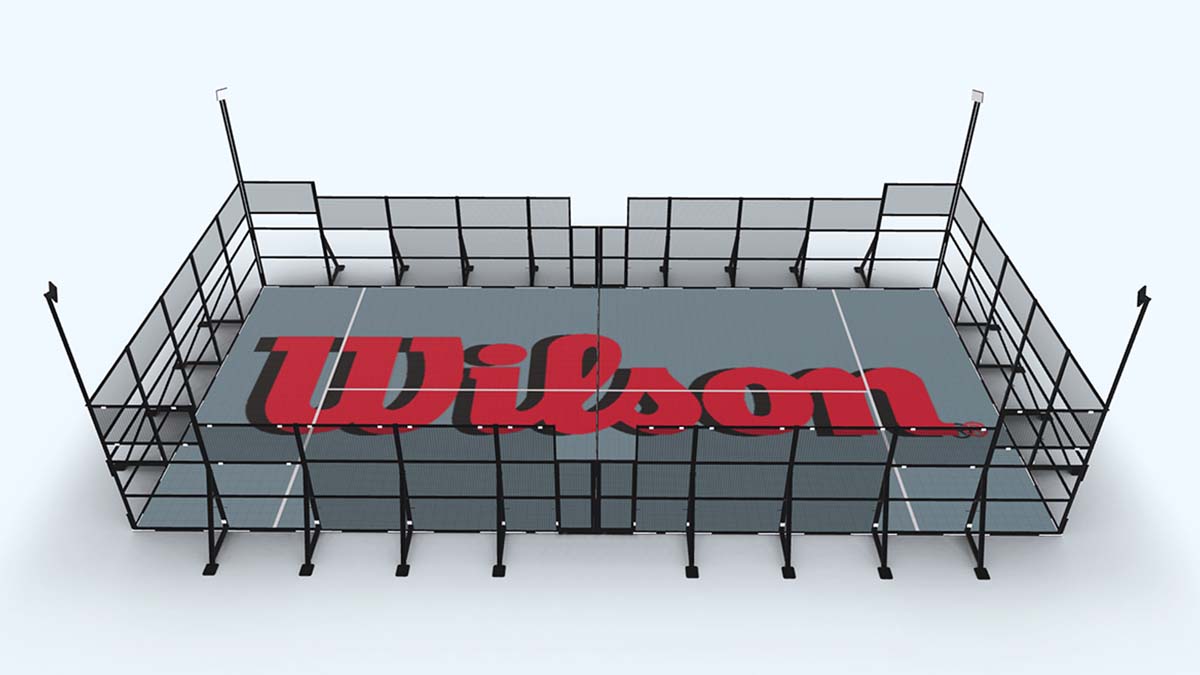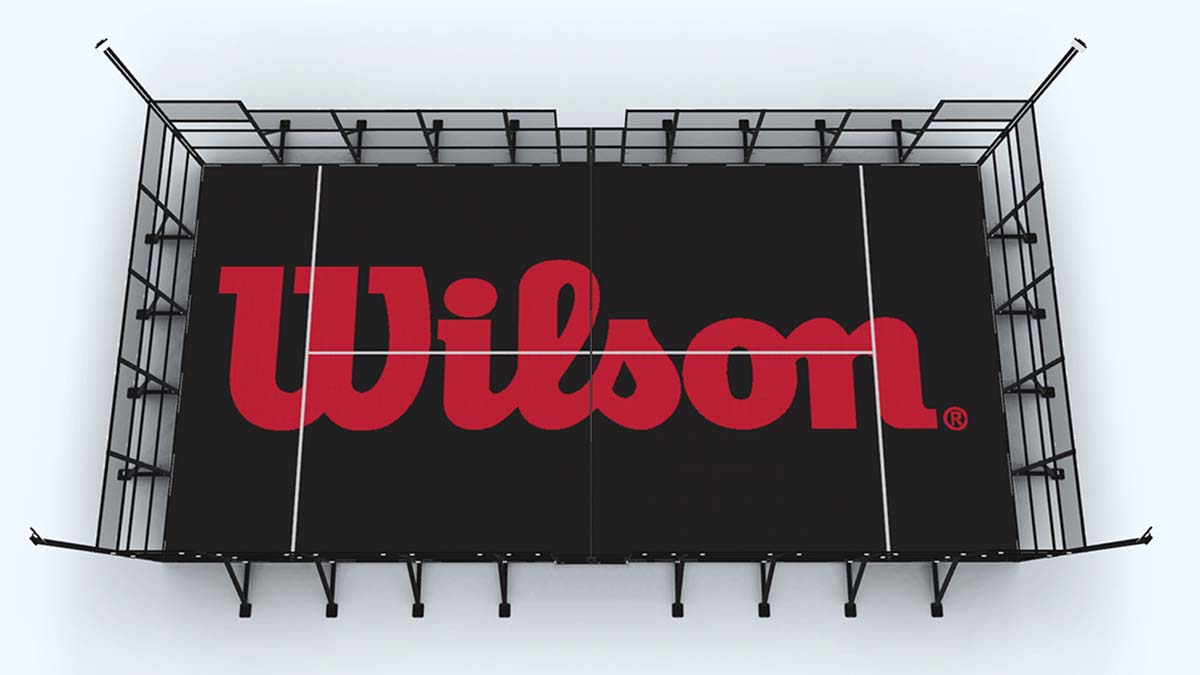 No Groundworks Required
InstantPadel's unique design incorporates supporting legs, meaning no ground anchoring is required. Save time, energy and money with the fully portable IntantPadel system, meaning no messy digs to install ground anchors. Turn any tennis court or similar hardstand into a Padel court and revert back following your event, without damaging the court beneath.
Winning the dating game with InstantPadel!
A perfect match between InstantPadel and Tinder, means single padel fans were able to enjoy (hopefully) a date, whilst playing padel. In July and August 2021 in the south of Stockholm, Sweden a court was installed and enjoyed for free by Tinder members.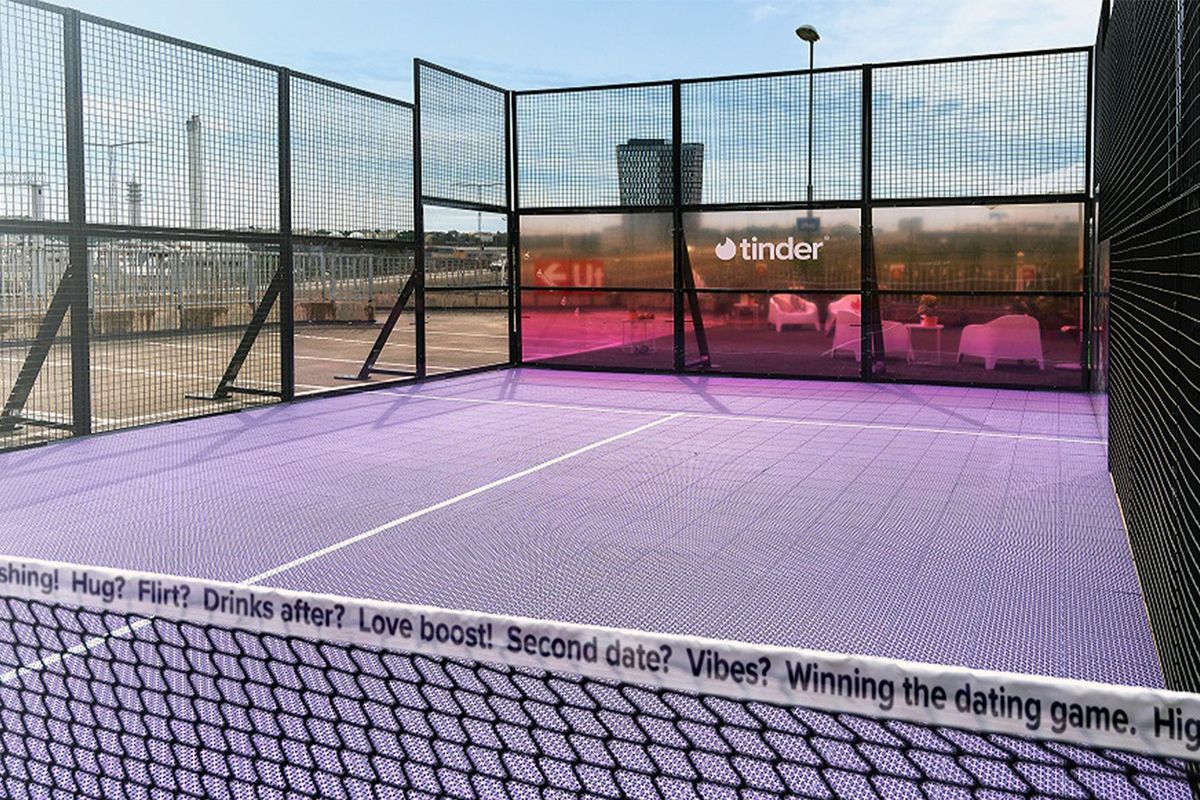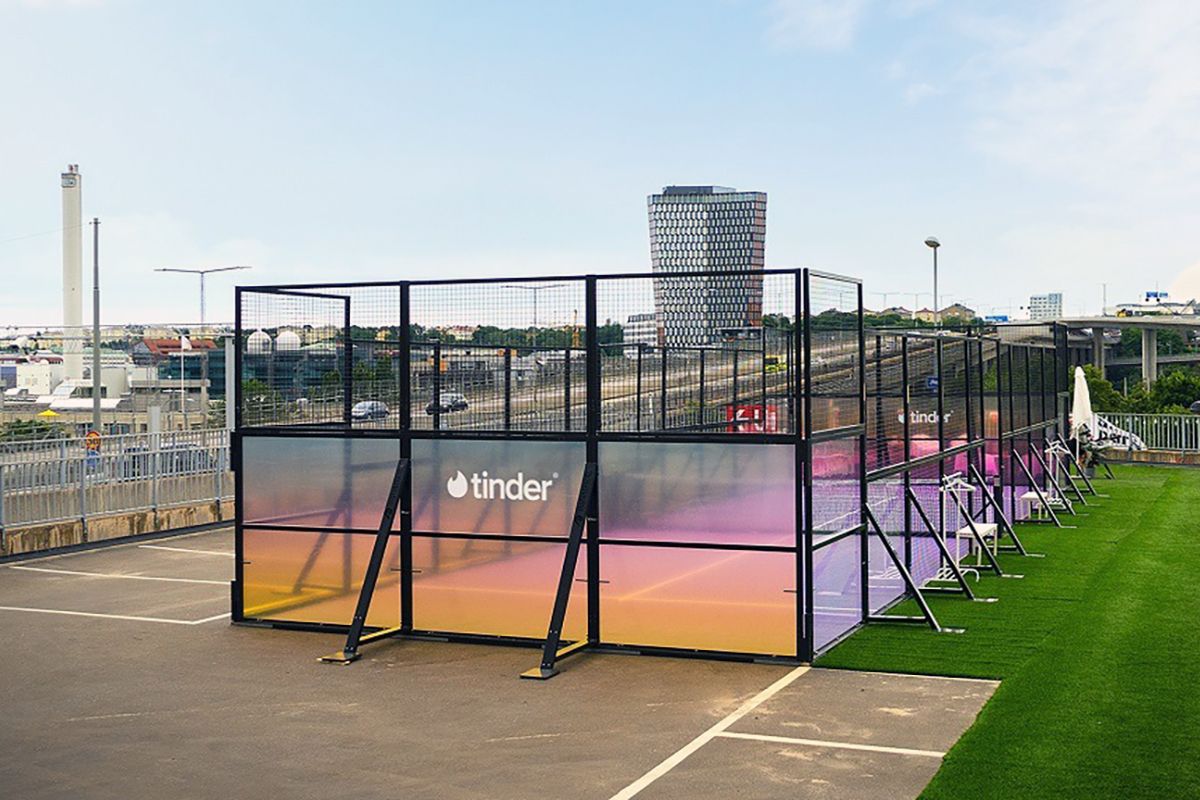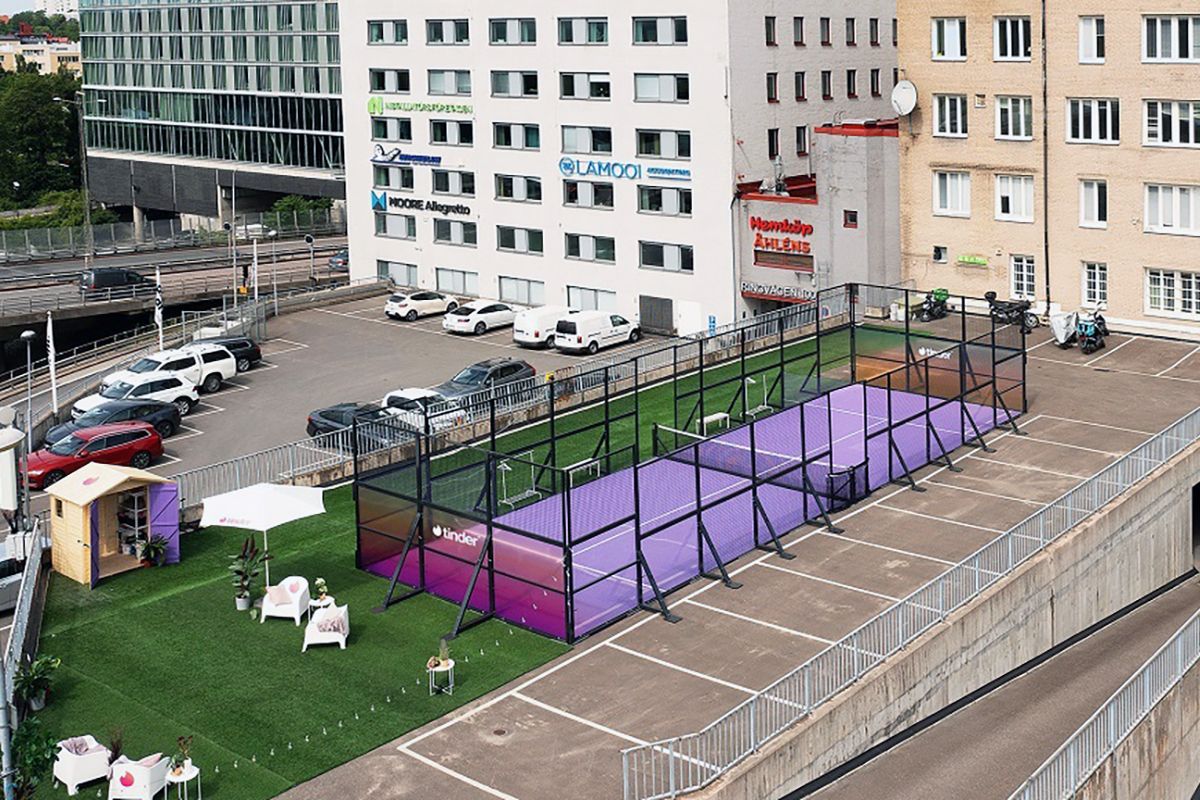 What Is InstantPadel?
InstantPadel is a temporary Padel court installation ideal for time limited Padel installations.
Available to buy or hire for events, clubs, schools and anywhere expensive groundworks for permanent courts are not an option.
What size is an InstantPadel court?
The outer dimensions of an Instantpadel court are 22.60 m x 12.60 m. The internal dimensions are 20x10 m. 
The height is 3.5 meters on the back walls and the first panel on the long side. Rest of the long side is 3 meters high. 
Can InstantPadel be installed temporarily?
InstantPadel by it's very nature is perfect for temporary installations. With lighter components offering plenty of solidity and ball response, InstantPadel is the solution for temporary Padel courts. Learn more about OnCourt Commercial Sports Courts.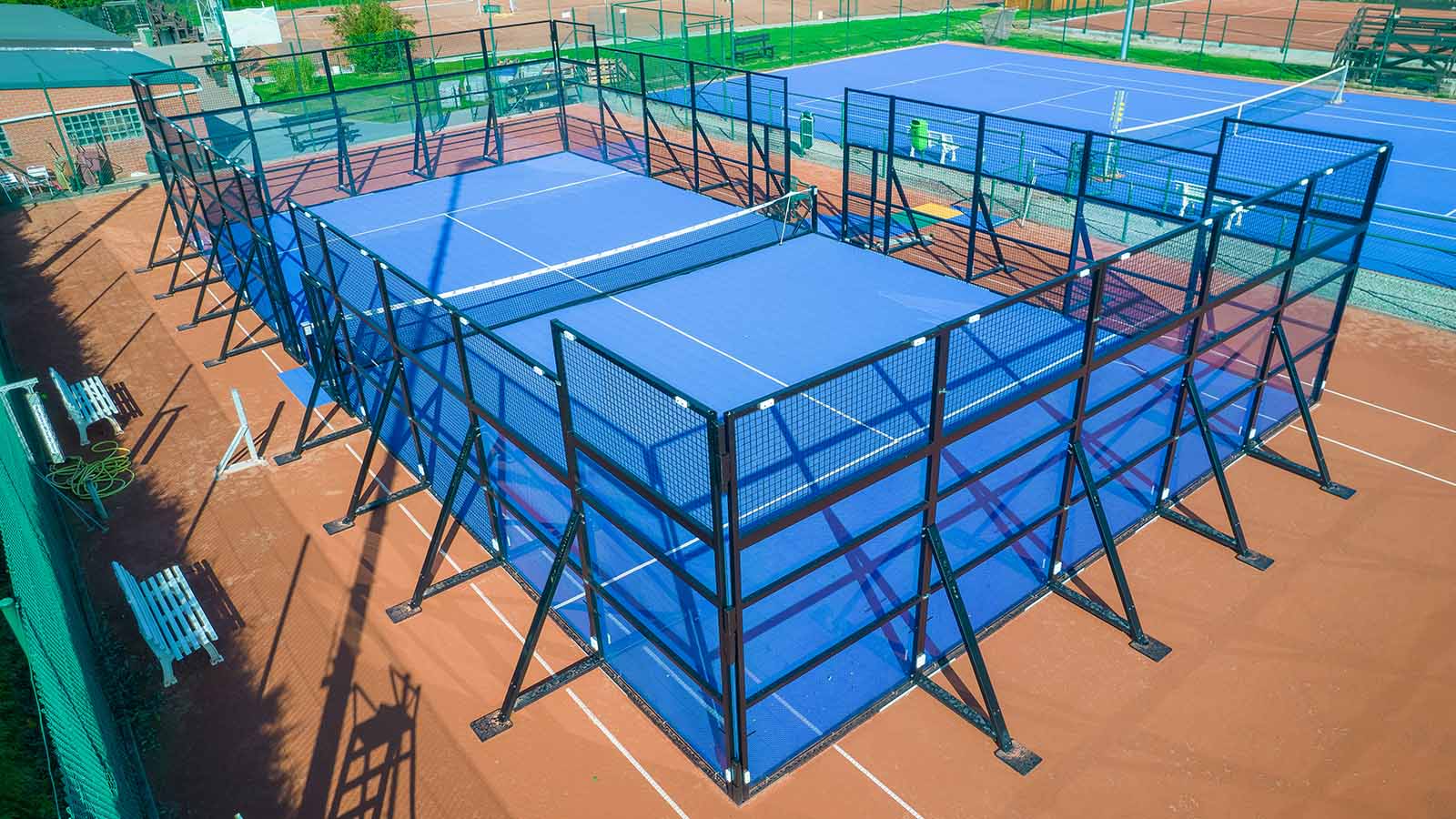 Does InstantPadel installation involve groundworks?
A big advantage of the InstantPadel system is the lack of ground anchoring requirements. Securing conventional Padel court structures to the floor can be costly, take loads of time and will obviously involve disrupting the sub-flooring.
Save your floor, budget and time by opting for an InstantPadel court installation with no groundworks necessary.
Enquiry
Complete the enquiry form below to get the ball rolling on your enquiry.
"*" indicates required fields